Understanding the evolving cyber-threat landscape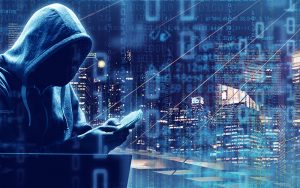 The cyber-threat landscape is vast, seemingly infinite and ever evolving. In recent times, the methods that hackers use have developed at an abnormal rate. And, while the risk of attack is bad enough, it's this changing environment that keeps cybersecurity experts up at night. 
Many businesses are convinced that tackling cybercrime is a means to an end. Staying attuned to developments, recognising the challenges and putting expertise to use are all essential to form a strong resistance. So we're here to help you understand the threat.
Where is the threat coming from?
According to recent findings, the speed that cyber-threats are evolving is what's causing the real problems. HP Inc said that in the final quarter of 2020, 29% of threats had never been seen before – giving cybercriminals a powerful edge and advancing many organisations' security convergence plans.  
And it's not just emerging threats that are causing panic. Social media platforms represent one of the biggest malware gateways across the entire digital spectrum. It's been revealed that 98% of all employees use at least one social networking service, and of those, 50% post about their company. 
So, with concern over rising social media attacks, and with the pandemic dictating the use of personal devices for work, it seems you don't just need to know what to look for, but where to look for it, too. 
What challenges do we face?
A survey showed that more than 80% of security leaders reported operational disruption during COVID-19. On the one hand, the pandemic created a valuable opportunity for businesses to press on with their digital transformation. But on the other, a quick switch to remote working left some organisations with gaping holes that hackers could exploit. 
For many, one step forward in modern efficiency meant two steps back in the race against cybercriminals. What's more, with a widening cybersecurity skills gap, and with current demand outweighing supply, adequate resources to combat these threats may be few and far between.
Meanwhile, changes within hacker environments are causing more problems. Take the black market for example. Many cybercriminals head here to make quick monetary gain, usually by selling credit card numbers that they've siphoned from attacks. But the illegal product range is expanding. Successfully penetrating a network is no longer enough – infiltrators now sell the access to these systems to other hackers. The result? Increasingly complex 'hacktivist' groups and a more mature ransomware market.
How can we take action?
Predicting where potential threats may be coming from and installing tighter security coverage across remote working devices is a good place to start. But in an environment as volatile as today's, you need multi-layered protection to help you navigate through the challenges.
Intelligent threat response platforms guard your business' critical data with robust solutions and round-the-clock support. To find out more about how UKFast can help you tackle the rapidly evolving cyber-threat landscape, get in touch today.
Discover how Threat Vision protects your business in today's ever-evolving cyber-threat landscape.