Four key considerations when moving to public cloud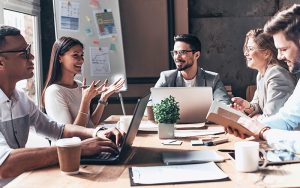 With the pandemic forcing organisations to preserve cash, optimise IT costs, and find secure ways to enable remote working, IT teams everywhere have been turning to cloud. It's a trend that's set to continue, with nearly 70% of organisations looking to increase their cloud spending this year.
It comes as no surprise though, as switching to a public cloud platform offers innumerable and well publicised benefits to businesses – from increased security and resilience, to scaling capabilities and improved cost management. 
But the adoption process can be complex, and without a long-term business strategy in place to support it, you may find yourself in a predicament with a migration that negatively impacts your business – as many organisations discovered during the pandemic when forced to switch to cloud solutions practically overnight. 
So, to prevent you from making the same mistakes, here are four key considerations to bear in mind before investing in public cloud.
1. Understand how your business (and employees) will work in the future
Remote working is not going away. In fact, the move to remote working will be permanent in some form or another for at least 74% of organisations.
That means, rather than thinking about how your employees are working now, you need to think about how they'll work in the future – whether remotely, in-office, or a hybrid of the two – and build your IT infrastructure around that. 
For instance, you might look to invest in a cloud-hosted remote desktop and cybersecurity management solution as part of your cloud strategy.
Whatever you decide, getting your senior leadership on board early in the process is vital to creating a viable, long-term IT infrastructure that can be scaled as your business grows.
2. Identify how public cloud can support and secure your working model
Once you understand the direction of the business – and how public cloud can help you get there – security should be your first consideration.
You need to understand the different types of data in your business, how sensitive that data is, and whether an out-of-the-box public cloud security package meets your security requirements, and those of your clients.
When working with hyperscaler partners, such as AWS or Azure, consider the shared responsibility model. You and your cloud provider are responsible for different aspects of security in the cloud, and the exact breakdown of this varies from provider to provider. It's important to understand which responsibilities fall under your remit, so you can remain proactive when it comes to solving security challenges.
If an out-of-the-box security package isn't right for your business, you may need to bolster security either on-prem or on the cloud for particularly sensitive data. To make that happen, you'll need a security expert in-house – or you can turn to a managed service provider (MSP) like UKFast to tailor your cloud solution to meet your needs.
3. Calculate public cloud ROI and TCO
Armed with information about your future working model – and how public cloud can keep your data secure – you need to plan for real-world implementation.
This is where you factor in the total cost of ownership (TCO) associated with your new cloud technology, and your return on investment (ROI) of the cost savings from investing in the cloud.
Before calculating the ROI, you need to identify your TCO. This means defining your workloads and calculating their operational costs, such as your on-prem servers, database and storage infrastructure, and network bandwidth.
Once you have a better understanding of the TCO, you're ready to estimate the ROI and find out what returns you can expect – not only within the year, but also how your continued annual savings on infrastructure and IT operations could grow over time.
4. Identify if you have the resources and knowledge to go it alone
Your public cloud requirements will vary depending on the scale and scope of your migration, and who will be managing the cloud during and after migration.
If you're wanting to keep it all in-house, bear in mind that by sticking with existing teams with limited knowledge, organisations can face a delayed migration that's not only costly in the long run but also leaves your data open to major security risks. 
If you do plan to manage everything yourself, you'll need to invest in upskilling your team or hire qualified people to effectively manage the shift. This approach will almost certainly take a lot of time, expense and effort which may better serve you elsewhere.
Choosing an external cloud partner with the expertise to support you through the process can be significantly easier and more cost effective. Your choice of partner plays a huge role in the success of your migration. Look for a provider who will essentially act as an extension of your IT team, bringing cloud expertise to support and protect your business data, while guiding you every step of the way in your migration process. 
To find out how UKFast can be that partner, read our guide to public cloud migration. 
Explore public cloud hosting from UKFast.