How to stay ahead of DDoS attacks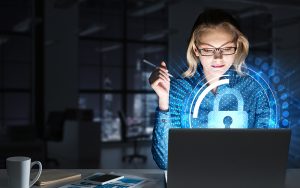 In the first half of 2020, Distributed Denial of Service (DDoS) attacks rose by 151% compared to the previous year. Many attacks are grudge motivated and the pandemic's lockdowns gave cybercriminals more time to act out their grievances.
DDoS attacks can have a crippling effect on business functions, so it's more important than ever to have protection against this type of threat. While understanding is one thing, companies must learn to stay one step ahead.
What is a DDoS attack?
Whether it's an event ticket release or a Black Friday sales launch, you've probably experienced a website crashing due to overwhelming volumes of traffic. This is what's known as non-malicious Denial of Service (DoS). Cybercriminals adopt a similar approach when attempting to cease the function of their target.
In the internet's early years DoS hackers typically used a single system, making it easy to identify a sole culprit. But technological advances soon gave way to more menacing developments of the same approach, and DDoS hackers can now use thousands of systems to flood the network capacity or application usage on your system.
You could be dealing with a large group of hackers or a bundle of unsuspecting, hijacked devices under malicious control – also known as botnets. Either way, the after-effects can be seriously damaging.
What impact can they have?
Unlike a Black Friday overload, DDoS attacks give little to no warning. Many businesses can't prepare for the wave of traffic, and are faced with the consequences of a prolonged service shutdown, such as lost sales, customer dissatisfaction, and a tarnished reputation.
What's more, your IT department will face extreme pressures – balancing a fight to get back online with an influx of complaints through alternative communication channels. Frustrated customers will lose trust and first-time visitors could take their business elsewhere.
That's not all. Failure to meet a service-level agreement, loss of revenue, and data theft are further consequences of a network outage. Luckily, there are ways to prevent and mitigate DDoS threats.    
How can I stay ahead of hackers?
With DDoS attacks on the rise, it's never been more important to prepare. Here are our top tips to help you be proactive against this type of cybercrime:
Increase bandwidth: The most direct method to repel a DDoS attack is to equip your systems to handle larger spikes in traffic.
Spot the signs: Stay vigilant towards attack signals, such as slow performance and traffic inconsistencies.
Have an action plan: Make sure everyone knows their roles and who to contact in the event of an attack, so you can respond efficiently.
Scatter your assets: Attackers are drawn to where your content usually exists on an external IP address. Using a content delivery network (CDN) to distribute your material makes it harder to scope a single target.
Install high-grade protection software: Prevent and mitigate the impact of an attack with quality DDoS-tailored protection software.
What can UKFast do?
DDoS attacks often result from disagreements in values between a hacker and a well-known organisation – but not all threats have a motive. The huge increase in this type of cybercrime should prompt businesses of all sizes to get protection.
Software that detects, prevents and reduces the fallout of an attack is vital. A scalable, global infrastructure with CDN services included will place your business in the strongest position. Take a look at our DDoSX Protection platform to learn more. 
Stay ahead of the hackers with DDoSX from UKFast.