International Women's Day 2021 #ChooseToChallenge
This week started with the celebration of International Women's Day on Monday. March is also Women's History Month so, in true UKFast style, we decided to have a little fun while raising money for a local charity close to our hearts.   
International Women's Day 
International Women's Day is a global day celebrating the social, economic, cultural and political achievements of women. On March 8th every year, this day is an opportunity to celebrate women's achievements, raise awareness about women's equality and fundraise for female-focused charities. This year's global theme is #ChooseToChallenge, and at UKFast, we've interpreted that as an excuse to challenge each other in all sorts of weird and wonderful ways, all while raising money for a brilliant cause.   
UKFast's gender equality group, The Equality Network, played an instrumental role in setting up this fundraising event. They said, "We've played with the #ChooseToChallenge theme this year and had some fun with our fundraising, but it's not stopped us having meaningful conversations at UKFast about how we can work towards genuine equality of all genders. It's important that it's a topic on everyone's agenda and our IWD celebrations have made that happen in a positive way."   
Our chosen charity
Emmeline's Pantry is a Manchester-based charity run by women for women in need, ensuring they are provided with the best possible support. The charity helps women and their families access the things they need most, including food, toiletries, baby equipment and clothes. Like many other charities, Emmeline's Pantry has experienced their own challenges due to the pandemic, with a 75% rise in client numbers and a much-increased need for additional goods and funds.   
What did we do?  
With most of our team still working from home, we took our #ChoosetoChallenge fun virtual.  In return for a donation to the charity, we dared our colleagues to complete challenges that included everything from musical renditions, makeovers, hefty workouts and (excruciatingly) slow runs to fancy dress.  
In addition, we held a Challenge Takeover, setting 3 company-wide challenges for anyone to complete and compete in, asking for the best pet tricks, self-portraits and food challenges.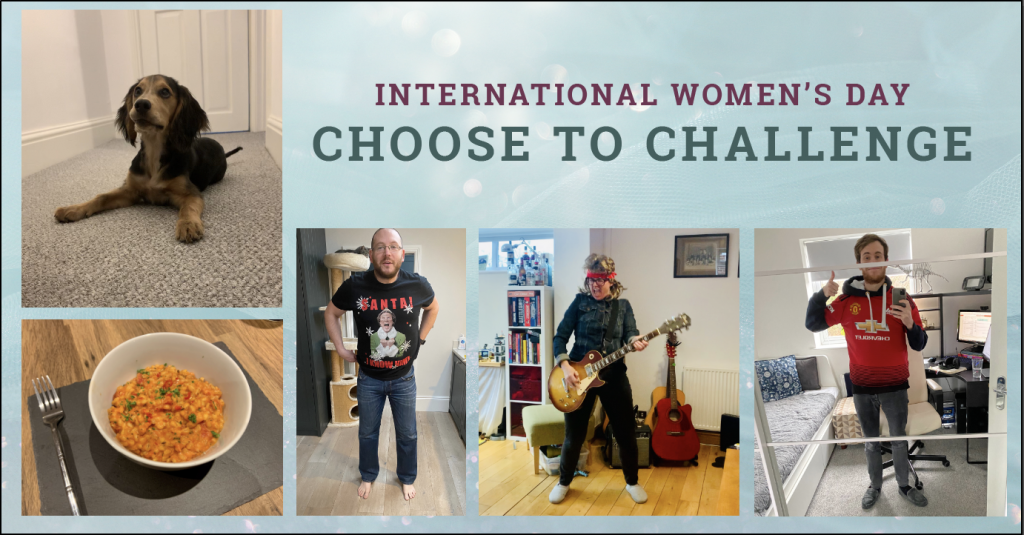 So far, we are pleased to say that we've raised more than £450 for Emmeline's Pantry! 
Karen, Charity Lead from Emmeline's pantry said; "The support from UKFast is absolutely incredible. We rely completely on support like this, and users of our service have nearly doubled in the last 12 months because of Covid. We're working really hard to continue to support families in Manchester and we now support single dads too. Thanks so much to everyone who's donated – it means a great deal."   
It's been so lovely to get together (virtually) for such a great cause and we hope it will go a long way to help.
Would you like to make a donation to Emmeline's Pantry?