The rise of serverless computing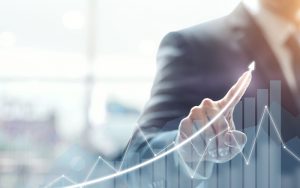 Serverless computing has been in the top cloud trends for a few years now, but if you're unfamiliar with the technology, it may seem impossible. Servers run the code that's written by developers – without them, how can we ensure those computers operate smoothly?
Serverless delivers on the initial promise of cloud computing and containers: to cut any ties between you and the physical machine that your code runs on. With serverless, you don't have any involvement with the hardware or OS. Instead, your service provider handles it all. 
Below, we break down what that means for you, and why it's proving immensely popular among businesses.
What is serverless computing?
It's exactly what the name suggests. Without servers, your developers or administrators are no longer required to manage infrastructure resources offered by cloud providers – allowing you to innovate and respond to change at a much faster pace.
Providers offer their own services that will automate capacity provisioning and patching, so you can focus on writing code. AWS offers this through their Lambda service, and Azure offers it through Functions – both of which eliminate infrastructure management and are therefore easier to scale.
What are the benefits?
Perhaps the biggest benefit of serverless computing is optimised resources, leading to reduced costs. Over-provisioning is no longer an issue when your chosen cloud platform allocates resources to you – you only pay for what you use.
Similarly, serverless computing is able to scale up and down within seconds to match the demands of any workload. Where before, administrators had to calibrate their auto-scaling settings in order to scale safely, now your application copies the final container to select hypervisors, executes it, then routes all incoming events to it.
Naturally, these benefits, along with quicker deployments and updates, mean that serverless computing has a faster time-to-market. After all, with serverless you can release a working version of an application without uploading code to servers or performing backend configuration.
Are there any drawbacks?
With serverless computing, you're typically reliant on your vendor to perform all your backend services. Because the backend is now handled by your provider, your developers won't have as much visibility behind the curtain. Debugging and replicating the serverless environment can become more of a challenge.
There are also security concerns to consider when your infrastructure is left entirely in the hands of your cloud provider. However, your chosen platform's shared responsibility model will outline what you need to do in order to stay protected. 
What's next for serverless computing?
Convinced by the performance and cost reduction benefits, a growing number of enterprises are changing their culture to accommodate serverless. 49% of businesses have already ventured into serverless computing, or are looking to do so over the course of 2021. Adoption is expected to increase by 209%.
Explore public cloud hosting from UKFast.