3 considerations for your multi-cloud strategy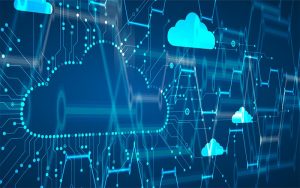 Not to be confused with hybrid cloud, a multi-cloud strategy involves segmenting your workloads across multiple cloud platforms. While this might sound a little complicated, a recent study revealed that as many as 81% of cloud users work with two or more providers. 
It makes sense. There are a number of benefits to varying your cloud solution. One major advantage is the ability to select a platform on a case-by-case basis, so that each of your applications are placed on a platform that's best suited to your needs. 
With a multi-cloud solution, you're equipped to distribute workloads across multiple environments as you see fit. It's for this reason that we've put together a guide on the essential considerations you need to make before choosing a provider. 
1. Prioritise security
Cloud remains a concern for many security-conscious businesses. Worried that moving their data online will expose them to risk, some organisations will keep their data on-site in order to limit any potential damage. That risk can be magnified with a multi-cloud strategy; when organisations integrate with multi-cloud networks, they increase the vulnerability of their infrastructure by offering a wider surface for attack. 
This means that security should be at the forefront of your strategy. And to do this, before choosing any one vendor, you should explore their security practices first. Filter this down to your employees as well, so that you're able to minimise the risk of user error. Finally, once you've migrated across, be sure to regularly update your applications so that they're constantly patched and protected from threats. 
At UKFast, we can help keep your security watertight thanks to our team of qualified and accredited experts. Together with 24/7 support, we can ensure you're fully supported in the event of a cyber-attack. 
2
. Search for a simpler billing process
Billing might not seem like an issue initially. But anyone familiar with the cloud will tell you that it can be tough to keep track of your expenditure. Worst-case scenario? Picture an endless list of vague line items, service price rates and tags. Assessing your expenses ends up being a full-time job, and it becomes all the more difficult when you're juggling multiple cloud bills – especially when they each use different terms. 
 Only by knowing the differences are you able to make your set-up cost-effective. This is where it really pays off to work with a managed service provider (MSP) like us. We're able to simplify your billing so that you only pay for what you use and are able to optimise future spend. 
3
. Hire the right talent
Cloud engineers are already hard to find. In fact, one of the biggest problems businesses have in getting their infrastructure off the ground is recruiting in-house expertise. The same is true for multi-cloud solutions, except that it's harder in most cases, as a large number of architects only have single-platform experience. 
Again, an MSP can help you navigate this issue by supporting your specialists and plugging the gaps in their skill sets. Not only is UKFast equipped to manage your cloud solution, but we also take a DevOps approach to train and empower your internal team. This way, you're able to cultivate your own next-gen talent. 
Why not see how we can help?
Adopting a multi-cloud strategy means deploying environments on your own terms. At UKFast, we're experts in enabling our users to adopt the new techniques and technologies that are best suited to them. And we can do the same for you. 
Explore Multi-Cloud solutions from UKFast.