Public Cloud: What is the shared responsibility model?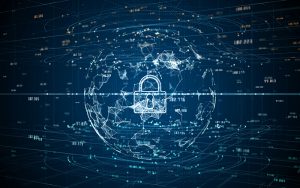 Ensuring security and compliance in the cloud is – quite rightly – amongst the biggest concerns of most cloud adopters.  
As a public cloud customer, you might think that cloud compliance falls firmly into the remit of your cloud provider. But, in reality, this isn't the case at all. You see, cloud security is a shared responsibility between both the customer and the cloud provider.  
But what exactly do you need to do? Both Microsoft Azure and AWS have developed shared responsibility models to outline the requirements and best practice approaches. So here, we delve into them a little deeper…  
What is the shared responsibility model?
Although both AWS and Azure have their own models, in a nutshell, it's a framework that dictates security obligations of the provider and its users to ensure accountability. Each party involved – the cloud provider and user – is responsible for different aspects of the security and must collaborate to ensure its success.  
But how do you know which security tasks are handled by you, and which tasks are handled by the cloud provider? 
The responsibilities are generally determined by whether the workload is hosted on Infrastructure as a Service (IaaS), Software as a Service (SaaS), Platform as a Service (PaaS), or via an on-premises data centre. Irrespective of the type of cloud deployment, there are a number of responsibilities that are always maintained by you as a customer, including: 
Data

 

Account

 

Endpoints

 

Access management

 
When choosing a cloud service provider, it's important that you understand your responsibilities.  
How does it benefit me?
You're probably wondering: 'How does the shared responsibility model benefit me?' 
As a customer, you can benefit in several ways. First and foremost, the shared responsibility model can help you feel at ease by reducing the operational burden of moving to the public cloud.  
Although you'll always be responsible for your own identities and data, the cloud provides substantial benefits for solving security challenges. Other benefits include performance efficiency, cost optimisation and reliability. 
Does it vary between AWS and Azure?
The responsibilities for both the cloud service provider and the customer will vary depending on the shared security responsibility model you are using. In general, Amazon's AWS claims responsibility for the security of the cloud — such as the physical infrastructure — while the customer is responsible for security in the cloud.  
Azure customers are also accountable for all aspects of operations and security. More specifically, in the IaaS service model, customers are responsible for protecting the application layers and the operating system of virtual machines from compromises. 
How can 
UKFast 
help?
As we've previously mentioned, it's essential that you understand your responsibilities in the cloud. If not, you risk opening yourself – and your business – up to vulnerabilities and threats. But UKFast can help you mitigate this.  
With over 20 years' of cloud experience, and cross-platform expertise on both Azure and AWS, we're well placed to ensure you're getting the most out of your cloud provider – safely and securely.  
Why not get in touch with a member of our team to find out more about the services we provide? 
Explore our public cloud services.