Is 2021 the year to reskill in tech?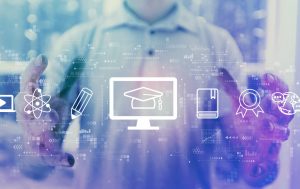 The pandemic has changed the world of work for many. While some have found themselves adapting to working from home, others have fallen on more difficult times. According to ONS figures, the number of payroll employees has fallen by 819,000 since February 2020, as roles and business alike have succumbed to the effects that Covid-19 has had on the economy.  
With 16- to 24-year-olds disproportionately affected, the UK is at risk of entering 2021 with a generation of people lacking the skills they need to survive in an increasingly digitally centred workplace.  
Reskill in cyber?
Despite a government-backed 'reskill in cyber' ad going viral in October after becoming the subject of political memes, the need to improve digital skills is very real. In research carried out prior to the pandemic, the Confederation of British Industry (CBI) found that 90% of employees will need to reskill by 2030 in order to avoid an unemployment crisis.  
The research highlighted that, for the UK economy to grow, 21 million people need to gain basic digital skills, with nine million required to build on their STEM knowledge. With the pandemic accelerating the digital transformations of many organisations, there is now even more at stake.  
Keeping up with digital transformation
New technologies and increased cloud adoption mean that the world of business is evolving faster than ever. As roles and responsibilities change and adapt, it's important that employees don't get left behind. To help the economy recover from the pandemic, upskilling staff must become a stronger focus for many organisations – in 2018, 43% of small businesses did not provide any training.  
To keep pace with the rate of digital transformation it's increasingly important that employers invest in their workforce, creating multiskilled, agile workers who can adapt alongside the changing landscape.  
Tech roles on the increase
And for those who reskill, upskill or start their careers in the tech industry, the good news is that there's a wealth of opportunity out there. Over the last four years there's been a 150% increase in demand for digital technology roles, as businesses realise the need to evolve in order to remain competitive.  
This trend has been further accelerated by the pandemic, with digital roles holding the potential to bolster economic recovery. Since June 2020, advertised roles in the tech sector have grown by 36%, second only to advertisements for healthcare workers.  
Creating a capable, diverse, digital workforce
Investment in upskilling existing employees, alongside creating opportunities for young people such as tech-focussed apprenticeships, is therefore key for the year ahead. With the trajectory for digital transformation set to continue, the UK's workforce needs to adapt, or we risk the development of an even greater skills gap.  
This presents a great opportunity within the digital tech sector. While historically it's been challenging to encourage workers from diverse backgrounds into these roles, now there is potential to address the imbalance. Wider, more available training can make a tech career accessible to more people, diversifying the talent pool and creating stronger teams with new ways of thinking, fresh ideas and the right skills to drive the industry into the future.  
Fast-track your career with a UKFast Apprenticeship.