Can managed cloud save you money?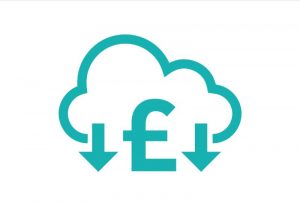 Is it guaranteed that migrating to the cloud will instantly cut your costs? Not everyone who adopts cloud solutions will reap the financial benefits. Cloud is technologically complex and, while there's huge potential to save money, it takes careful consideration, thorough consultation and ongoing optimisation if you really want to stretch your budget further.  
So, what can businesses do to reap the cost-saving benefits of the cloud? 
Preparing processes
Too often, businesses view the cloud as an opportunity to do away with on-prem infrastructure and the associated costs of powering, cooling and maintaining the hardware. While this is true, it's also not that simple.  
Moving even just one workload into the cloud requires an overhaul of your processes and an audit of your in-house resources. How will migration change the way you work? Who will manage the platform? Have you considered the need of partnering with a service provider? And, most importantly, have you undertaken a cloud readiness assessment? 
Simply lifting and shifting to the cloud is unlikely to save you money in the long term. Replicating your on-prem infrastructure in the cloud may not provide you with the best efficiencies. For example, it's common for physical hardware to have compute that goes unused so, rather than pay for the same compute in the cloud, it's wise to assess your true needs prior to migration. In the cloud, resource is easier to scale up so, if you need room to grow later, it can easily be provisioned. In the meantime, you won't be paying for something you're not using.  
Top consideration – 

B

usiness 

A

ssessment

 
Before you migrate, conduct an expert assessment of your current resource and processes. Plan out what changes will be required, not just technologically but organisationally.  
Workload compatibility
It's not a given that every workload is better off in the cloud. Assessing suitability before making any decisions will save time (and money) in the long run. What's the nature of the application you're looking to migrate? Who needs to access it and how often? Does it deal with sensitive data? Depending on details like these, the most appropriate solution will differ on a case-by-case basis.  
Private cloud may be more suitable for some workloads, yet public cloud with its cheaper, shared resource has the potential to offer better cost savings. Consider whether a hybrid approach could offer not only the best cost efficiency, but also help you maintain compliance and data security.  
Rather than trying to shift everything into the public cloud, analyse if certain workloads are better in a private cloud, or maybe kept on-site if you can't risk sharing sensitive data with a third-party. You can then identify which applications will work well in the public cloud, creating your own personal hybrid solution.  
Top consideration – 

H

ybrid 

A

pproach

 
Dealing with sensitive data or operating in a regulated industry doesn't mean you can't reap the financial benefits of cloud. Identify which workloads don't interact with the data you don't want to risk sharing, and move those into the public cloud.  
IT resource
Less on-prem infrastructure means less requirement for an in-house tech team, right? It's easy to assume that if a managed service provider is dealing with migration and all maintenance, you don't need experts in your office. Adopting cloud technology is a great way to free up your IT teams to work on other priorities, driving business outcomes, but it's also important to retain some autonomy over your solutions.  
Unless you can be completely confident that your cloud partner will provide instant support when you need it, it's still going to be best practice to have IT staff in-house with at least basic cloud expertise. Experienced, qualified professionals don't come cheap, however.  
If you find the right partner it should feel like an extension of your own IT team. A managed cloud provider that offers exceptional support is key if you want to see savings in this area. By working with your own IT team and providing training, you can eliminate the need to employ costly contractors, plus your in-house team can learn how to manage your solution themselves.  
Top consideration – 

P

artner 

S

upport

 
A true partnership should feel like one big happy team. Look for a service provider that's willing to share knowledge as well as offer round-the-clock support. This will develop your IT team and make sure you retain autonomy over your solution. Check the partnership status of your service provider – this way you can be certain they have the right skillset for your chosen cloud platform.   
Ongoing optimisation
Already got at least one workload in the cloud? That's not where your cloud journey ends. To make sure you're maximising the potential of your solution it's important to carry out regular reviews.  
Just like assessing the suitability of each workload before migration, it's important to continue to assess how effective the solution is afterwards too. The architecture and security of your solutions need to be reviewed and optimised in a continuous circuit of migration and modernisation.  
Carrying out any remedial work or tweaks to ensure optimal performance can then help to make sure you're still getting the best value for money from your solution. 
Top consideration – 

E

xpert 

C

onsultation

 
It takes an expert eye to make sure your solution stays optimised post migration. Every time you move a new workload to the cloud it's worthwhile conducting a thorough review of your existing solutions, performing a complete cloud assessment.  
Staying secure
Security is a big concern when it comes to costs. More than just saving money, it encompasses the prevention of financial repercussions that a security breach could cause. Along with large fines in the event of a successful hack, you must factor in downtime and any losses from reputational damage.  
This is where cloud really comes into its own – providing the opportunity to replicate data in the cloud and implement cloud-based disaster recovery plans that are often faster, more reliable and cost-efficient.  
Managed cloud service providers often have robust cybersecurity measures on offer to protect your solution, along with dedicated support staff who can monitor and react to any threats quickly and effectively.  
Top consideration – 

C

loud 

C

ompliance

 

 
Working with a service provider doesn't mean that they assume responsibility for compliance in the cloud. The exact terms will vary between providers and the services you choose but, in general, responsibility for data security will be shared between your business and the service provider – meaning you can still be held liable in the event of a breach. Hyperscalers like AWS and Azure work to a Shared Responsibility model, where they secure the cloud infrastructure, and the customer secures the data, apps, networks and operating systems hosted in the cloud.  
Bear in mind that successful cloud adoption isn't only about saving money. It's important to weigh up the many other benefits including better agility, scalability and the ability to improve time to market. Each of these has the potential to present your business with a competitive edge, driving sales and ultimately leading to increased profits.  
Learn more about the benefits of managed cloud from UKFast.