Brexit: Update for .eu domain holders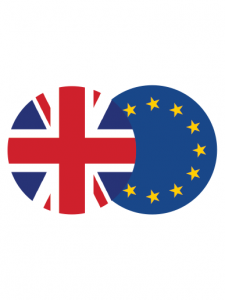 As the end of the Brexit transition period draws closer, last week saw an update from EURid about the status of UK registrants holding .eu domain names. On 1st October, EURid contacted all affected registrants by email, advising they would have until the end of this year to demonstrate compliance with the .eu regulatory framework.  
Who is eligible to hold .
eu
 domain names?
Following Brexit, EURid will enforce restrictions that prevent UK citizens from registering or renewing domain names that use the Top Level Domain (TLD) .eu. As TLDs play an important role in identifying and labelling websites, networks and organisations, EURid have decreed that the .eu domain name should be reserved for those with clearly identifiable links with the Union and European marketplace.  
Their advice protects the right of EU citizens and organisations to register a .eu domain, regardless of where they live. However, any businesses established in the UK but not in the EU will no longer be able to register or renew using this TLD.  
If your registered office, central administration, or principal place of business is within the EU or European Economic Area (EEA) you may meet the eligibility criteria to hold a .eu domain. Those who believe they are eligible to continue to hold their domains will need to provide proof of how they meet EURid's criteria before the end of 2020. A reminder email will be sent by EURid on 21st December 2020.  
The full list of eligibility criteria can be found here.  
What happens if I'm no longer eligible?
For those found to no longer meet the eligibility criteria, or anyone who fails to provide proof in time, their domain will become invalid on 1st January 2021. Your domain name will be withdrawn, and your website will no longer be accessible. It's worth noting that all withdrawn domain names will not be made available to anyone else for a full year, becoming available again as of 1st January 2022. 
What to do if you think your domain will be withdrawn
If you believe you will no longer be eligible to hold your .eu domain after 31st December 2020 you should begin to put a plan of action in place as soon as possible.  
Speak to your domain registrar or hosting company

 for advice about transferring to a new TLD. You'll need to consider how you can let your customers and clients know you've moved, any impact this will have on things like SEO

, email addresses, log in details for external services and more. 

 

Before you move to a new domain name, make sure you consider your options an

d understand how to choose the right TLD

. We've got a handy guide 

here

. 

 
If you have registered or wish to register a .eu domain via UKFast, our teams will be happy to advise if you will be affected by the Brexit framework.
Speak to your account manager today or call the team
on 0161 215 4143.