Why get involved in open source development?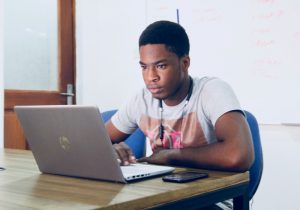 Forget Halloween, October is all about Hacktoberfest! The annual event is a great reminder of all the reasons to get involved with open source development, shining light on the growing community of students, developers and businesses making exciting contributions.  
What is open source development?
Opensource software (OSS) is software where the source code is available publicly, for anyone to view, modify, and enhance. These projects welcome collaboration and encourage anyone who wants to get involved to modify, develop and use the software for any purpose.  
People who give time to opensource projects are called contributors and people who create or manage these projects are called maintainers. The projects themselves are typically hosted on GitHub, where everyone from beginners to expert developers can get involved.  
Why
 get involved
?
Many of the largest tech businesses have well-established open source communities – Google, Facebook, Intel and Microsoft are amongst the biggest names. The benefits of getting involved are now so widely recognised that, over the last few years, a growing number of smaller companies have started producing more open source applications.  
Here are just a few reasons why getting involved with open sourcing is worthwhile for both developers and businesses: 
No matter your industry, you know what works best. 

Open sourcing

 your own applications allow

s

 the community to help shape and maintain them

. 

And for developers, using your real-world expertise to fine-tune existing software can provide invaluable results. 

 

Whether we 

realise

 it or not, most of us interact with software several times a day. 

But c

ontributing 

to an open source project teaches you more than you could ever learn simply by using the application. Experimenting with c

ode is a great way to learn and hone your skills. 

 

Involvement with OSS projects 

keeps

 

devs

 on their toes! Investigating how the code can benefit more than one use case 

presents a challenge that can help your developers continue to improve their programming skills. Devs love contributing to open

 

source projects so it's 

a great way to boost morale and keep your teams engaged. 

 

OSS projects present an opportunity to gain industry recognition and good publicity, both from a recruitment and marketing standpoint. Involvement with open sourcing increases the legitimacy of your development team

, helping to retain current staff and

 attracting 

the most

 

talented 

prospects to

 

come and

 

join the team

.

 

B

ecom

e

 part of a community 

that's not only 

searching 

for

,

 

but

 

driving innovation. 

 
How to get involved
There are lots of ways to get started with an open source project but the most common way for developers to get involved is via events such as Hacktoberfest, Code Clubs and Hackathons. Some helpful starter resources are linked below: 
There are several UKFast projects available on GitHub that developers are free to contribute to. We provide instructions in the contributing.md file of each code repository to help anyone understand how to get started as a contributor.  
Keep an eye out for a tech blog post coming soon, demonstrating open sourcing in practice. If you have any questions about open-source projects at UKFast, drop us a message at: open-source@ukfast.co.uk 
Interested in a tech role at UKFast? Visit our careers page to find out more.