How the tech sector is set to lead economic recovery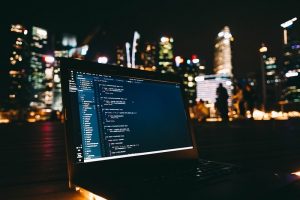 It's without doubt that the tech sector has kept our personal lives manageable – and, at times, entertaining – over the last six months. Where would we be without countless Zoom calls every Friday night, without 30-minute food delivery on our smart phones, without scanning QR codes for…everything? But technology also accelerated the business world. Digital progression has thrived under the pressure of Covid and might just be the answer to climbing out of economic recession sooner rather than later.  
In March, more than half of adults said they thought life would be back to normal in six months – when the same question was asked in August, 'more than a year' was the most popular response. With the nation again encouraged to work from home, it's time we get used to an accelerated tech-reliant future and how this will positively affect the job market and the cyber-skills gap. 
Tech jobs increase over summer
The Office of National Statistics reported this month that job vacancies continue to show increases, driven by smaller businesses taking on additional staff to meet coronavirus guidelines. With the pandemic placing huge demand on digital resources, the tech sector has responded with a call to action to cushion the jobs market from the worst affected areas of the pandemic. 
According to government-backed entrepreneur network Tech Nation, this summer saw a 36% increase in the number of tech job ads between June and August – the second highest number of openings after the healthcare sector. Around 90,000 jobs a week were listed in early August, down on the 150,000 a week seen at the start of the year, but a significant recovery from the recruitment slump during the coronavirus lockdown.  
A new digital outlook
So, why the increase in tech roles? If the pandemic has taught us anything, it's that closing the cyber–skills gap should be a priority for UK businesses. Economic recovery will be hugely based on digital transformation, and without individuals to fill the gaps, businesses will be left behind.  
Covid-19 has placed a huge reliance on the technology behind remote working – desktop as a service platforms, end-to-end data protection, communication tools – to make sure teams stay collaborative, productive and employed. With huge digital strain also placed on NHS infrastructure, discussed in our upcoming UKFast webinar with NHS Digital non-exec director John Noble, and this week's launch of the NHS Test and Trace app, technical roles are more in demand than ever as the government's approach to slowing the infection rate is backboned by digital means. Tech Nation also said there was "considerable evidence" that non-tech firms, such as Tesco, were increasingly recruiting for tech roles as companies increase their investment in software and computer systems. 
Tech businesses are also being encouraged to expand and find opportunity overseas after a strong year for digital exports. Tech Nation's Unlocking Global Tech Report found the UK was the fifth largest exporter of digital technology services in 2019, at $30.5 billion. From surveys of founders within the Tech Nation community, 80% of companies see global expansion as a priority for economic success. 
A 
greener
 future 
It's predicted that digital and creative industries could represent 50% of the UK economy by 2030. But getting there means a long, hard look at our carbon footprint.  
This week saw a brand–new iconic landmark cast a shadow over New York's Union Square. The Climate Clock counts down the number of years, days, hours, minutes and seconds left to curb greenhouse gas emissions enough to give the Earth a two-thirds chance of staying below 1.5 degrees Celsius of warming. While the earth has taken a breather from emissions during the pandemic, the business world could be led towards a renewed focus on sustainability practices, shifting the way we work and opening up new opportunities in the industry. The United Nations Framework Convention on Climate Change (UNFCCC) is encouraging businesses to take this opportunity to implement greener tech practices, and not to open up "business as usual". Investing into smart sectors, green infrastructure, green transports, green communication and green production could change the long-term structure of the business world into something more sustainable – as encouraged by the UNFCCC's Global Action Manager.  
While the number of people who are estimated to be temporarily away from work (including furloughed workers) has fallen, could this be further improved by dramatically scaling up UK tech opportunities? Businesses may have no choice over the next year to invest in technical professionals, narrowing the cyber-skills gap and thriving towards smart and green tech for a future we'd all like to see. 
Taking your first step into tech or looking to expand your digital skills?