Is lockdown helping to bridge the cyber-diversity gap?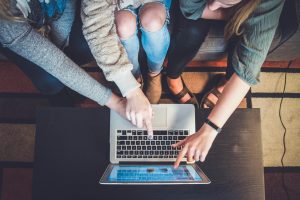 On top of the pressing cyber-skills gap across the industry, there is an acknowledged lack of diversity in the UK's cyber sector. Diversity breeds diversity – and for defence capabilities to continue advancing, it's crucial the whole sector begins to employ a wider range of people from different backgrounds who can offer new perspectives and diverse skills.  
The next generation of cyber professionals
The pandemic is increasing the already-high demand for cybersecurity professionals as the number of cyber-attacks and data breaches continue to rise, and gaps in businesses' security strategies are exposed. In a positive step this summer, the GCHQ's CyberFirst cybersecurity training programme saw an increase in participants as learning shifted online.  
Most impressively, this highlighted a 60% increase in the number of girls who applied for the summer cyber courses when compared to last year's intake. The number of young people applying to take part rose year on year, with a promising 31% increase in applications from male applicants, too. The online courses have provided new opportunities for teenagers of all backgrounds, with an aim to make cybersecurity more accessible for everyone.  
Addressing the 
imbalance
But there is still a long way to go. Women currently represent just 20% of the global cybersecurity workforce, compared to only 11% in 2013. An increase, yes, but with the field typically tipped for white male career paths, 20% demands improvement. STEM jobs are seeing a positive movement, with 2019 data revealing the UK has reached one million women in core-STEM occupations. With the proportion of tech roles filled by women flatlining at 16% since 2009, it's clear that further action still needs to be taken to encourage women into these positions – which make up a quarter of the STEM workforce.   
According to the industry, the problem lies with the misconception that cybersecurity is solely a technical discipline. But you don't necessarily need a technical background – much of cybersecurity involves the study of how people interact with technology and information. Unfortunately, this misconception means gender disparity isn't the only area suffering at the hands of a uniform employment landscape.  
The Department for Digital, Culture, Media and Sport's report into the cybersecurity skills crisis emphasised the field's general lack of diversity. The report showed just 16% of the current cybersecurity workforce comes from ethnic minority backgrounds, and just 9% was classed as neurodivergent. In an industry where the embracing of varying backgrounds and insights is key to understanding the thought process of threat actors, seeking out niche talent is set to benefit the field – which is expected to suffer a shortage of 3.5 million experts globally by 2021. 
A new challenge brings new 
opportunity
Cybercriminals have significantly changed tactics through lockdown, exploiting the pandemic to launch phishing, ransomware and malware attacks, and taking advantage of the increased reliance on home networks and IoT devices. There was a five-fold increase in the number of coronavirus-themed reports in the first two weeks of March alone, while an average of 60% of all received emails were fraudulent in April and June.  
With cyber-tactics changing rapidly and attacks becoming increasingly sophisticated, creating a diversely skilled workforce is paramount to moving the industry forward, creating advancements in cybersecurity and gaining control of the challenging threat landscape. Individuals can play their part, but until we close the gap and diversify the cyber sector, we'll always be one step behind the hackers. 
Discover how UKFast's Threat Vision harnesses industry-leading cybersecurity knowledge to help bridge the cyber-skills gap and keep your business safe from a landscape of cyber-attacks.