What is an intrusion detection system?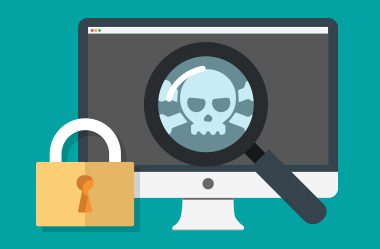 Navigating the ever-changing cyber-threat landscape is essential for businesses who want to survive in today's digital world. For organisations looking to ramp up their cybersecurity, the range of options available can often be a source of confusion – what does each solution do, and which is right for you? In this blog we're looking at intrusion detection systems (IDS) and their place in the future of cybersecurity.  
How does an IDS work?
An intrusion detection system is a tool designed to monitor your network or devices for threats and provide an alert to any malicious activity detected. An IDS can either be host-based (installed on endpoints) or network-based.  
Working to analyse activity against a set of known threats and policies, an intrusion detection system collects information and provides reports on threats such as malware or any violation of security policy. Placed at a strategic location within your network, an IDS helps you to keep an eye on the traffic passing through your systems, providing improved network visibility. Often, IDS are used alongside a security information and event management (SIEM) solution – such as UKFast's Threat Surveillance tool – as this provides a dashboard from which all network reports and activity can be viewed.  
What a traditional IDS doesn't do is filter out, prevent or respond to the threat once identified. Often confused with an IDS, an intrusion prevention system (IPS) is the next step up in security, carrying out the same duties of detection but also providing the function to block any known threats from a ruleset deny list.  
The difference between 
IDS 
and 
f
irewalls
Whilst an IDS constantly monitors what's going on across your network, a firewall screens all incoming traffic and filters out IP addresses and port numbers based on a set of predetermined rules. An IDS or IPS actively analyses the traffic, whereas the firewall only sits at the perimeter, acting like a security guard. A firewall does not provide an alert or signify the presence of a threat.   
Working complementarily to each other, most modern security systems include both a firewall and IDS to create a stronger line of defence against network threats.  
Responding to threats
One thing to bear in mind when considering an intrusion detection system for your business is whether your IT team has the time and the skills to respond to the threats identified. Acting as an alert system, there is a manual element of an IDS that needs to be factored in. Considering the growing cyber-skills gap, as many as 48% of businesses report that they don't have the necessary skills in-house to deal with even basic security tasks.  
When a network threat is identified, rapid response is often essential to minimise the potential damage it can cause – from data loss to loss of reputation. Whilst an IDS can provide important insight into activity within your network, in today's threat landscape it often needs to be used as a part of a more thorough security package.  
With detection reliant on the list of known threats that the software is programmed to search for, an IDS can be limited in effectiveness.  Outsourcing incident detection and response often means gaining access to a security provider's intelligence feed – protecting your network from a more comprehensive list of known threats.  
Threat Vision: 
i
ntrusion detection and response
Whilst standalone IDS tools remain helpful for boosting network visibility, as cyber-threats continue to become more sophisticated, more robust, multi-purpose solutions may be more appropriate. Turning to a robust security platform like UKFast's Threat Vision suite provides intelligent threat detection for your business, but also response capabilities – with 24/7 support that your in-house IT team may be unable to match.  
Discover Threat Vision and step up your security today.