Top 10 tips: What's in a (domain) name?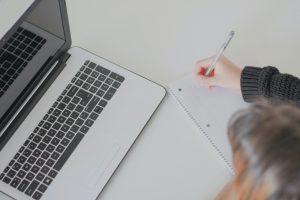 Have you ever wanted to know more about domain names? Maybe not – but if you're thinking about setting up a new business or website, it's useful to know a little more about what a domain name is, how they work and what to consider before you go ahead and buy one.  
Today's blog looks at everything you never knew you wanted to know about domain names. Unless you're brand new to the business world, you probably have some experience with registering a domain name – but have you given it the full consideration it needs? 
The building blocks of a brand
Beginners often query the differences between a domain name and a website. Your domain name is exactly that – just a name. It's the human-friendly way to find a website (rather than via an IP address). If the name is the address, your website is the house, and you must build it separately. What you choose to call your site is going to form the foundation of your brand, meaning that your domain name plays a bigger part than you may first realise. For brand identity and recognition the ideal situation is  consistency across platforms and social channels – so you're aiming for a domain name that's not only available to buy for your website, but which also has availability for handles on Twitter, Instagram and Facebook.  
Whilst we're talking about brand identity and reputation, it's worth considering the current trend for cybersquatting – a practice where a domain name is registered in bad faith. In 2019 13,857 squatting domains were registered, many of these associated with malicious URLs. Cybersquatters are increasingly choosing domain names that play on big brands, registering slight misspellings or variations to attempt to trick victims via phishing scams and other malicious schemes.  
Considering the security of your brand is just one thing to think about when drawing up a list of names for your shiny new website. Here's how to get started: 
10 things to know before you choose your domain name
The best domain names are short and memorable. Aim for 15 characters or less and avoid numbers, non-standard characters and hyphens.

 

Buying misspellings of your domain name and setting up a redirect to the correct domain improves your customer journey and makes it more difficult for 

typo

s

quatters

 or 

cybersquatters

 to exploit people looking for your site. 

 

Domain name registrations have grown by 

15.3 million since 2019

 – that's an increase of 4.3% year on year.

 

At the end of Q2 2020 there were a total of 

370.1 million registered domain names

. 

 

The most expensive domain name 

ever sold was cars.com for 

$872 million.

 

 

Before you settle on a name it's a good idea to check social media sites to find out if anyone else is using that name as a handle – as your business ex

pands, brand awareness will be easier to build if there's consistency across channels. 

 

Your domain name registration needs to be renewed annually. Set a calendar reminder to make sure you don't miss the deadline or someone else could sweep in and buy your name. 

 

.com is the most popular 

top

–

level

 domain (TLD), used for 

over half of all registered domains

. 

 

Consider buying

 

all of

 the most popular TLDs (.com, .

org

, .net

) if you want to protect your brand and ensure a competitor doesn't set up a rival site. 

 

 Do your homework. Make sure your chosen name isn't already trademarked

 so you can be sure you're safe from infringement. If you're buying an e

xisting do

m

ain name, 

research 

its 

history

 to ensure it's never been banned by Google for any reason. 

 
If you're looking for a little extra help in registering your domain name or the management of your existing domains, SafeDNS™ from UKFast allows you to control your web domains quickly and easily. With an easy-to-use control panel and around-the-clock support, DNS management from UKFast makes controlling your hosting simple and secure.  
Find out more about DNS management from UKFast.