Cloud Economics: CapEx vs OpEx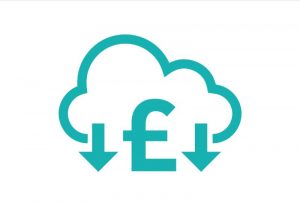 The trend towards cloud is certainly not a new development, but it is growing faster than ever before with 32% of IT budgets expected to be devoted to cloud computing within the next 12 months. According to the IDG Cloud Computing Survey 2020, the average cloud spending by enterprises is up 59% from 2018 to $73.8 million in 2020.  
The operational benefits of cloud solutions, such as their flexibility and scalability, undoubtedly play a large role in its growing popularity, but the economic advantages are also driving widespread cloud adoption. With the unexpected and unprecedented financial impacts of the pandemic being felt across the globe, budgets are tighter than ever and in need of being reassessed and redirected for optimal results. As part of our Money Saving miniseries, today we're exploring how comparing the cost implications of CapEx and OpEx can help you create a cloud solution that makes your IT budget stretch further.  
Understanding 
CapEx
 and 
OpEx
 in IT
Capital Expenditure (CapEx) refers to outright business purchases made for long-term gain such as premises or equipment. These are investments that may require updating, maintaining and replacing over the course of several years.
Operational Expenditure (OpEx) refers to day-to-day costs and subscription services required to run your business such as utilities, wages, hosting or licences that are renewed annually. These are short-term expenses made according to use and demand.
Traditionally, IT expenses have been predominantly CapEx, involving the outright purchase of infrastructure, along with the necessary maintenance equipment, supporting hardware and software. Buying these items outright gives a business total ownership of their systems but this comes at a cost. In IT especially, CapEx purchases run a real risk of becoming outdated before they have time to pay for themselves, meaning the initial investment isn't always returned before further outlay is required.  
Over the last decade, businesses have steadily reduced their IT CapEx in favour of operational expenses – such as cloud services. Following the impact of the pandemic, this trend has accelerated, with 28% of organisations reporting plans to reduce IT CapEx budgets further. Along with freeing up cash that can then be invested elsewhere in the business, choosing services with a pay-as-you-go model brings tax benefits. Any expenses that can be classed as OpEx are fully deductible at the end of the financial year, reducing your tax bill.  
How does 
cloud reduce CapEx
?
Choosing to adopt a cloud solution via a managed service provider (MSP) is one of the easiest ways to reduce CapEx. Your business leases the infrastructure from the MSP, who will set up, maintain and manage the solution. This eliminates the need for in-house resource for things like power, service and support, as well as the initial outlay for the hardware. The fixed monthly costs are easy to budget for, and solutions can easily be scaled up for busy periods or business growth.  
Where equipment is purchased as CapEx, scaling up comes at additional expenditure, which can take longer to be approved internally by the organisation. Once approval is granted, you must then factor in the time for your new infrastructure to be shipped out, along with the additional costs of finding somewhere to store it (whether on premises or in an external data centre), and the IT resource to manage it. If flexibility is key, cloud solutions offer much more than just cost efficiency.  
In a survey carried out last year, 93.2% of respondents stated they were using multiple infrastructure clouds, involving a mixture of public and private cloud resources. Whilst private clouds can sometimes be created as CapEx (by purchasing the required infrastructure and setting up your business' dedicated cloud in-house), they are also offered via service providers, such as UKFast's private eCloud® solution. In this sense, private cloud can become OpEx, removing the need for any capital expenditure whether you choose private, public or hybrid cloud services.  
The future of IT spending
Year on year investments in traditional, non-cloud infrastructure have fallen by 16.3%. To stay ahead in today's competitive marketplace, businesses are realising the need for the flexibility and cost efficiency that only cloud services can provide. Reducing capital expenditure from your IT budget frees up cash that can be invested elsewhere, driving your business forward.  
Find out more about UKFast's cloud services and how to create a bespoke solution for your business' IT budget.