How the right hosting partner could save your IT budget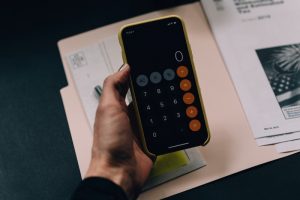 While the UK officially entered economic recession last week, businesses across all sectors are looking for ways to cut costs. Though sometimes it's not just about saving pennies, it's about utilising your IT budget to improve strategic planning with an IT setup that is configured by the right partner to complement your long-term vision and avoid nasty billing surprises. 
As part of our Money Saving miniseries, this week we caught up with our Business Development Manager, Sara, on how businesses in 2020 can still salvage the best out of their IT budget by choosing a consultative, solution-driven hosting provider. 
How important is it to pick a partner with a consultative approach to your hosting solution?
Really important – so many people come to us with solutions that just don't fit their business requirements and, as a result, have issues and want to move providers again. A consultative approach focusses on the business' needs and how we can help them achieve those goals. We create something that's right for their current business operations as well as being futureproofed, so they're not outgrowing a solution and forced to move again as they grow – which ultimately costs time and money. It also means we can help them spend their money in the best way. For example, a lot of people with performance issues on their application or website will just throw additional resource at the solution without understanding the actual root cause of the issue. Extra resource isn't always the answer and this money could perhaps be better spent in a different area.
It also comes down to the ongoing support we give; being consultative from the off sets us up well to support a well-designed, best practice solution that we know is right for the customer. Nobody wants to be sold the dream only to realise the support team don't want to touch it or it's not fit for purpose – this is why we get solutions architects (SAs) involved. 
What are the advantages of picking a partner who is solution-driven, rather than product-driven?
It's about starting with the business goals and building the solution up rather than trying to fit a customer to a certain product. We often  build slightly bespoke solutions for customers to accommodate their needs. Not every business will fit in a cookie–cutter, product–based system.   
How do hosting providers like UKFast maximise budget
s
 through solution optimisation?
It's all about value and spending money where you're going to get the biggest benefit and return – things like optimising servers to help with performance and offsetting a need for more resource. Reducing licensing costs is a big one – working with SQL and providing recommendations as to how to get the best out of it with the lowest amount of licensing possible is a big part of what the SAs do and it adds huge value to a customer. A lot of customers come to us with no idea they could use faster processors and fewer cores on some workloads, and this approach can save tens of thousands of pounds in the long run. Effectively you've got three different resources – CPU, RAM and Disk – to try to get the most out of any platform. Those resources cost different amounts based on all sorts of factors like licensing, cost of underlying hardware, capacity required, performance needed etc. We work with the customer to work out how best to allocate those based on the combination of cost and customer expectation. 
For example, our VP of Architecture, Anthony, and I are working with a customer at the moment who will potentially be able to reduce their SQL licensing costs by several hundreds of pounds a month if they have better disks (SSDs) to reduce the need to have a larger amount of cores in their CPU. Another example is whether the business really needs dual site or could disaster recovery as a service (DRaaS) work and still offer the uptime guarantees? By asking the question around uptime requirements first, we get a good picture of what someone needs and then we can look at the most cost–effective way to do that.  
How can businesses get stung by hosting providers with variable costs over fixed billing?
A lot of providers, particularly the hyperscalers but also some managed providers, will charge for usage across the solution. This could be as simple as charging for bandwidth usage (sometimes they will give an allowance and charge for over-usages) or as complex as transaction charges in some solutions. It's hard to estimate what these costs will be, and they will fluctuate every month so your bill will change. A lot of businesses don't like the uncertainty and unpredictability of this and can also see it as a penalty for doing well. Equally, if you get an influx of 'bad' traffic to your site, you'll be charged for the bandwidth regardless of the fact it was never the type of traffic which would convert into enquiries or sales. 
How do hosting providers like UKFast become an extension of your business, meaning you don't have to hire extra IT staff? What are the cost advantages of this?
Our relationship with our customers is incredibly important  to us, and we've always been more than just a vendor you speak to when something breaks. We're here to run ideas past, to brainstorm ideas with, to look at what's changing in your business in the next 6-12 months and make sure you're prepared for it. 
At UKFast we have a dedicated pod system which knows our customers' solutions inside out. You always deal with the same six engineers and same account manager, so they feel like part of your team. It's very much a proactive relationship. 
The cost of hiring an engineer or specialist in your chosen system is high – there's the recruitment cost, training and onboarding cost, and that doesn't account for the fact you'll need a team if you want a 24/7 team who are covered during holidays. Freelancers on day rates are also expensive and you then don't have the same continuity and relationship as they're only working on your solution ad hoc. 
With the pod system, not only do you get the engineers who know your solution and support it, you get all the specialists in networks, security, PCI compliance, remote working and so on. One person or a small team is unlikely to be expert in every area you require. Plus, we're also onsite with a purpose-built data centre to ensure total data sovereignty. 
How important is it in the current climate for businesses to maximise their IT budget?
Huge. There's so much uncertainty, you need to get this right and not be overspending. You also need to make sure you're getting the most out of your solution and that's what a lot of people are doing now. Most people know they need to invest in this area, it's just about investing it in the right way. It's the foundation to most businesses and when we're all working remotely it's even more critical it's right – whether it be increased sales for eCommerce stores or improved remote–working solutions, it's all so much more critical now. 
It's also about the cost of getting it wrong. Having a solution which doesn't work for you is costly – and that might be in downtime, lost sales due to poor performance or frustrated customers due to the applications not being available when they need, or the cost of waiting on the phone for hours to support engineers who aren't available to respond quickly. The cost of that is huge and hence why it's crucial to get it right from the start with the right partner. 
To learn more about our support or to start a consultation, call our dedicated team on  0161 215 4143.