Navigating the cyber skills gap in 2020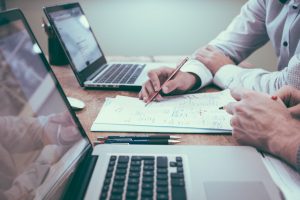 While developments in technology are providing highly intelligent, automated solutions and improved security tools, the ever-present cyber skills gap remains a constant issue for businesses across the world. No matter the advancements in automation and security tech, experienced cybersecurity staff remain the best form of defence against the numerous threats faced by modern businesses. With the current trajectory of the expanding threat landscape comes the risk that the already colossal cyber skills gap will continue to widen.  
The scale of the skills gap
Whether in the private, public or charitable sectors, the primary reason organisations choose to outsource security is to fill cybersecurity skills gaps, rather than improve costs or efficiency. The problem becomes even more apparent when you also consider that, for those working within the field of cybersecurity, the skills gap is their number one concern. Dig a little deeper and the full scale is revealed: 
Across Europe almost 

two thirds

 of 

organisations

 don't have enough cybersecurity staff

.

 

In the UK

,

 

48% of business

es

 lack the skills to carry out basic 

security tasks. 

 

The global cybersecurity workforce 

needs to grow by 145%

 to keep up with modern cyber-threats. 

 
As you may expect, a lack of trained security staff opens businesses up to threats they may otherwise be able to protect themselves against. In a survey of cybersecurity professionals, 51% of respondents stated that they felt the shortage of staff in their area left their organisation at moderate or extreme risk.  
What
 skills are lacking?
According to research by the Department for Digital, Culture, Media and Sport, UK businesses are lacking the necessary skills in the following areas of cybersecurity: 
Nine out of ten businesses report that they feel confident in their ability to back up files, yet only 65% say they know how to store personal data securely. Only 59% of respondents are confident with configuring firewalls. When it comes to knowing how to mitigate threats, 27% of businesses surveyed have an incident response skills gap, leaving more than a quarter of organisations at serious risk.  
These statistics are particularly concerning considering the potential financial and reputational damage a business faces following a successful cyber-attack (the average cost of a data breach last year was $3.19 million). With hackers attacking every 39 seconds, businesses simply cannot afford to have insufficient security measures in place.  
How can we close 
the
 gap?
The UK government is continuing to research the cybersecurity labour market, with further surveys planned to take place later this year. From the previous reports it's evident that training and recruiting dedicated staff in these areas is becoming increasingly necessary. In the private sector, 68% of those working in cybersecurity roles have absorbed these responsibilities into a previously non-security role. In fact, only 11% of businesses have cybersecurity responsibilities formally written into the job descriptions of one or more staff.  
Encouraging more individuals to consider a career in cybersecurity is essential. The workforce is lacking in diversity, with professionals in this area twice as likely to be male. Under 35s, ethnic minorities, and neurodivergent individuals are also underrepresented in the industry.  
Whilst there is no easy solution to narrowing the gap, the government's report identifies that schools have a part to play in ensuring young people gain the necessary skills needed to pursue a career in cybersecurity. Employers also need to be more open to hiring less experienced staff or those from other disciplines and investing in training and development.  
Of those working in cybersecurity roles 65% say they are happy in their jobs and intend to stay in the career for the rest of their working lives.  
Outsourced security support
For those organisations that have concluded their skills gap is leaving their business at imminent risk, the good news is that support is available. Working with a cybersecurity partner, the tools, services and support needed to protect your business against a whole host of threats can be outsourced. With options from vulnerability scanning and SIEM platforms to fully managed security–as–a–service solutions, whatever the scope of your individual skills gap, you can find the right level of support for your business. 
Find out how UKFast's intelligent threat response platform, Threat Vision, solves your business' cybersecurity skills gap.