5 ways businesses are saving money in 2020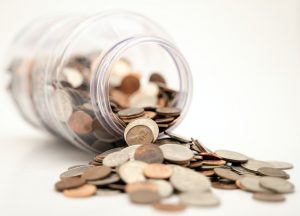 In a year like no other, it's hard to find a sector or organisation totally unaffected by the Covid-19 pandemic. While retail and leisure industries have suffered more than most, 2020 has prompted all businesses to take a long, hard look at how to make their budgets stretch that little bit further.  
Cash is king, every penny matters and your IT budget is a great place to start when it comes to saving money. With worldwide IT spending predicted to total $3.9 trillion this year, companies across the globe can benefit from making a few simple changes with the potential to create big savings.  
With that in mind, over the next few weeks we'll be bringing you a series of blogs about how you can make sure your IT budget is optimised for future growth. Today, we start with our five top tips for saving money in 2020.  
1. People power
: 
in-house
 or outsource?
Experienced, highly qualified IT professionals are worth their weight in gold and so, quite rightly, they come with a price tag. For many SMEs, having a dedicated, in-house IT team that can deal with every activity, from system management and maintenance through to security, is simply not feasible.  
Consider what resource is essential to have in-house. Making use of 'as-a-service' solutions is often an effective way to free up the time of your IT teams, so they can focus on other priorities. Less time spent updating, patching and carrying out other maintenance means more time to innovate and drive your business forward.  
Outsourcing responsibility in this way also helps to fill any skills gaps within your organisation. The best example of this is cybersecurity, with 44% of SMEs reported to have no specialised security staff in-house. With an outsourced security partner, you have 24/7 support all year round, which can save you big time in the long run (more on this later).  
2. Limit
 on-prem
ises
 resources and embrac
e
 the cloud
Later in this series we'll take a closer look at CapEx vs OpEx, but for now let's keep it simple. Buying infrastructure outright is a huge expense. Do you go big and invest in hardware that allows for future expansion, or only buy what you need and risk needing to invest more in the future as your business grows? Scaling up on-premises infrastructure not only means splashing out on more hardware and any required software, but also ensuring your IT teams have the capacity to deal with the associated additional management responsibilities.  
Making the switch from dedicated servers on your own premises to virtual machines (VMs) in the cloud brings a whole host of advantages. These include no set–up costs or outright expenditure, fully managed services and support, easily scalable solutions and a pay-as-you-go pricing model. Easy to budget for, hosting your servers and storing data in the cloud can be highly cost–effective.  
3. Make the most of expert consultation – do things right or do things twice
Just because you choose to outsource IT support doesn't mean you'll automatically get the most cost-effective resolution. It's important to take your time and pick the right partner who understands the unique requirements of your business. With expert advice on–hand, your ideal partner will work alongside you to build bespoke solutions that make the most of your budget.  
When you choose a hosting or security partner, make use of their consultancy and solutions architects. You don't want to end up paying for services you don't need, but you also don't want to find a few months down the line that you're limited by any of the solutions you've been advised to put in place. The right partner will provide constant support, expert knowledge and fill any skills gaps in your own IT teams.  
4. Protect against cyber-threats that can lead to costly data breaches
According to research by IBM, the average cost of a data breach in the UK in 2020 is £3.12 million. This figure accounts for all the associated costs of rectifying the issue, fines and lost business from the event. As discussed above, with almost half of SMEs admitting they have no dedicated security specialists in–house, the risk of a successful cyber-attack is huge, and the financial repercussions potentially crippling.  
Along with fines for breaching compliance, reputational damage is a huge consideration for any business that becomes a victim from the ever-evolving cyber-threat landscape. With 2020 en–route to becoming a record-breaking year for cyber-attacks, now may be the time to consider partnering with a security provider who can keep your business safe. While this may seem more of a preventative measure than a cost-cutting initiative, the predictable monthly costs of a comprehensive security platform compare favourably to employing in-house specialists and investing in their required software.  
5. Offer the flexibility to work from home
The pandemic has forced businesses to go where they have historically been reluctant to go – home. With no other choice but to embrace remote working, many organisations are now beginning to realise how hugely cost–effective it is. Despite any initial concerns, working from home has proved to be an overall success, with remote workers reported to be 13% more productive when compared to their office-based equivalents.  
The result of this is businesses across the globe seriously considering downsizing their premises, and it's easy to see why. With all the overheads associated with running an office – from utilities to housekeeping staff – if you're looking to substantially cut costs this is a huge opportunity. With solutions such as desktop as a service (DaaS) providing seamless remote access, it's now easier than ever for teams to collaborate from far and wide.  
Stay tuned for more in our money-saving series.  
Interested in learning how UKFast's cloud platforms or security solutions save your business money? Call one of our experts today on 0161 215 4143 to start your consultation.