Remote Working and the Dynamics of Business
Has remote working ever been a hotter topic? With offices across the globe sitting empty, many of us have found ourselves working from spare rooms and kitchen tables, conducting meetings, training and collaborating through computer screens. With no other choice but to adapt to this new way of working, the inevitable question is – will this change the way we work forever?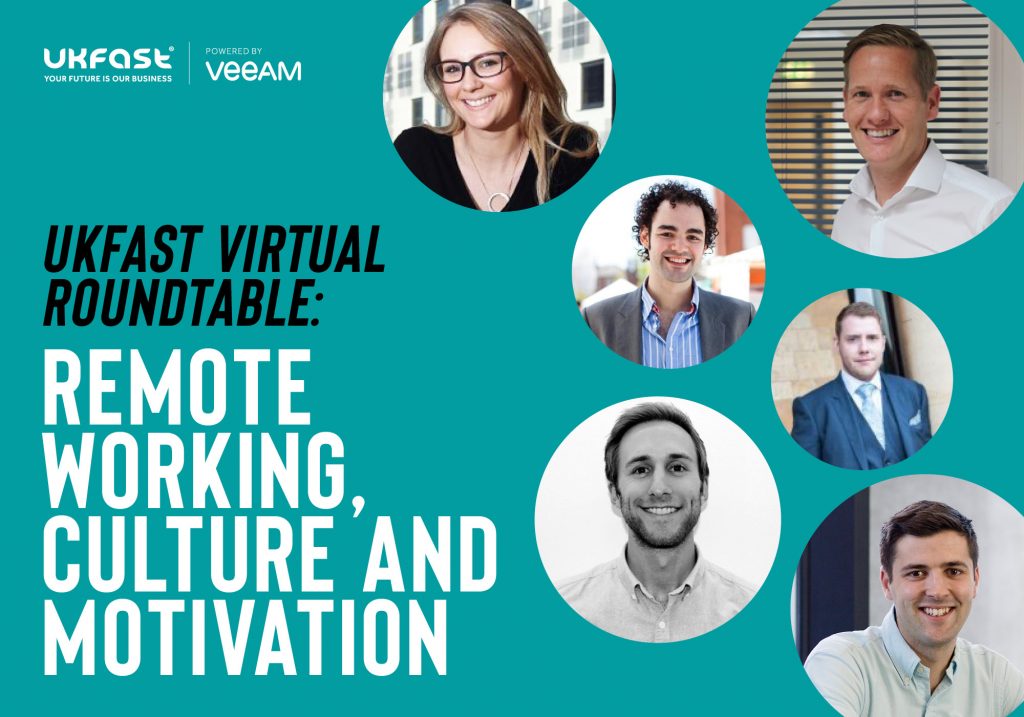 Whilst the numbers of employees regularly working from home has increased steadily over the past five years, by the end of 2019, only 5% of the UK's workforce reported that they worked remotely. In stark contrast, due to the impacts of the global COVID-19 pandemic, by April 2020 nearly half of adults in employment stated they were working from home. 
So, what does this mean for the traditional dynamics of business? Last month we hosted a (fittingly virtual) roundtable to find out about other businesses' experiences of adapting to a total remote working situation; exploring how they were maintaining channels of communication with their employees, onboarding new talent and attempting to retain culture, all whilst remaining distant.  
We were joined by:
Richard Wagstaff – MD of Degree 53 
Faye Pressly – COO of Vanti 
Zacchary Couldrick – MD UK & Ireland of Aexus 
Steve Pearce – CEO of TickX 
Stephen Johnson – Founder of ROQ 
Liam Patterson – CEO of Bidnamic 
Continuing to communicate and collaborate
There's a myriad of ways communication can take place in a physical capacity, but it remains one of the biggest challenges of working remotely.  It follows that any business less experienced or prepared for the shift into working from home may find themselves and their employees negatively impacted by the reduced levels of communication that naturally results from the situation. Team morale, productivity, creativity can all be affected, and a lack of communication, particularly from senior leaders can often breed discontent and mistrust amongst employees.  
Faye Pressly, COO of Vanti believes communication is key in order to leave staff feeling respected and ultimately empowered: 'We want to be radically transparent – the good, bad, ugly, terrible. As a leadership team you can't always be in control, have all the answers or always be positive'. Pressly also explains that it's important to understand that different people like to be communicated to in appropriate ways and through different mediums, so what may work as a formal written communication for some is better received by others as informal video content, for example.  
Thanks to the wealth of video conferencing options available, Richard Wagstaff, MD of Degree 53, says his team have had no problem keeping up communications such as formal meetings and structured calls. 'We found we were losing those less formal, over the desk conversations' says Wagstaff. To combat this, they turned to Discord, often more associated with gamers, which allowed the whole team to join together and choose when to mute their microphone and when to join in conversation.  
'It's bridged that gap between the formal meeting communication and the informal chatter that you get in the office. That's helped our team productivity but also general team morale.' 
Protecting culture and encouraging productivity
Even with all the various channels of communication open and available, many businesses have been understandably wary of the impact that the shift of moving to remote working could have on productivity. With more distractions and additional responsibilities such as childcare, some companies choose to track employee activity to ensure hours are being met and duties carried out at their usual pace. But this approach isn't for everyone.  
Liam Patterson, CEO of Bidnamic explained: 'It would be totally alien to our culture to track activity time and screen engagement.' 
This sentiment was echoed by Zacchary Couldrick, MD UK & Ireland of Aexus. Couldrick says: 'When you move people to working from home you have to give them more flexibility. They need time with their kids, they need time to do their daily exercise, they need to be able to take their lunch break. You have to give people the ability to relax and not become stressed out – so we don't monitor people on time.' 
Striking the balance between nourishing the company culture that you've curated over the years, whilst also ensuring targets and KPIs are met, can feel like daunting. But finding innovative ways to keep morale up and keep staff engaged can, in turn, help to encourage motivation and ensure performance.  
Promoting remote recognition and rewards
Stephen Johnson, founder of ROQ, has found that continuing to reward successes in the same way, despite working remotely has played an important role in keeping teams motivated. He says: 'We tie a lot of things into our company values. We have cheers for peers to recognise colleagues and we do it around values generally. Every month we'll have a star of the month which will be associated to a value and those things will continue. Like everything, you have to accept there's a level of change, but if you change too much too soon it can feel like it's a new company'  
Richard Wagstaff agrees, explaining that they've been using the traditional reward system at Degree 53 and adapting it to suit the remote working situation. He said: 'We've always had a star of the month which rewards an individual – and that comes with a monetary bonus – but we asked the team how we could celebrate success more. So that's where more demos on a weekly basis came from – showing work so that everyone can see it and recognise it'.  
Is the future a remote workforce?
So, with everything from onboarding to rewarding remotely possible, is there any need for the office in its traditional capacity? Steve Pearce, CEO of TickX doesn't think so. On the whole his teams have found working from home an effective solution, although they admit to missing the physical workplace collaboration 1 or 2 days a week. Pearce said: 'We're quite excited to do an extended trial run of keeping this up. The only thing we're missing is the Friday 4pm beers. We're still doing it on Zoom but it isn't quite the same.' 
Liam Patterson agrees that there are certain elements of the office environment that can never be replicated with a remote workforce: 'I think the main thing is serendipity – we've had engineers, researchers and sales people going to different meetings and bumping into each other in corridors or observing something and saying 'why not do it this way or visualise the data like this' and I think it's that serendipity of conversation, those chance conversations between different departments that might not meet or interact online that over time, if we went fully remote, we would miss from our culture.' 
As businesses continue to navigate the next few months and look to the future, it seems inevitable that remote working will continue to play a huge role. As much as this relies on having the right procedures in place to ensure communication, culture and productivity continue to flourish, having the right technology in place can also aid a smooth transition. A remote desktop solution like UKFast's FastDesk platform can help businesses offer employees unlimited flexibility in a future where remote working is the norm.
Discover how your business can achieve seamless remote working with UKFast's cloud-hosted desktop service, FastDesk.