UKFast Code Club: Watch Our Three-Part Virtual Series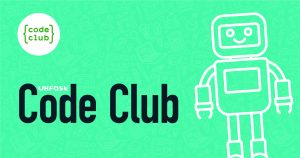 Here at UKFast we're committed to helping to equip the next generation with the skills they need to succeed in an increasingly digital world. At our campus in Manchester we have a state-of-the-art, Ofsted–accredited education centre, run by a team of full-time, fully qualified teachers. From there, we regularly run workshops and masterclasses, including our regular holiday Code Clubs, to provide hands-on technology experience to children from all backgrounds.  
The Covid-19 pandemic means we can't run our classes in the way we normally would right now, but we're excited to share a three-part online series of Code Club with you on demand. Free, and available to everyone, the easy-to-follow lessons are taught by our fantastic teachers Arlene and Tom, with a little help from a couple of our brilliant apprentices.  
Who are the classes for?
Absolutely everyone! After hosting these lessons live, we've made the recordings available so that anyone who wants to start their coding adventure can tune in. These e-learning classes are aimed at beginners and would suit anyone aged seven and above.  
What will I learn?
In this series you'll learn what code is. Then you'll begin to build the skills you'll need to create your own website. It's important to complete each lesson in order, as each one builds on what you've learned in the last.  
In Code Club lesson 1 you'll focus on basic shapes and colours.  
In Code Club lesson 2 you'll look at arrays and if statements.  
In Code Club lesson 3 it's all about the fundamentals of Java Script. 
What do I need to get started?
To join in with each lesson, first make sure you download the free Grasshopper App onto your smartphone or other device. Once it's installed, all you need to do is head over to YouTube and get started. You might find it easiest to watch the lesson on your desktop while you follow the instructions using Grasshopper on another device.  
Building 
digital
 literacy
Whether you're looking to keep the kids busy while they're at home, or simply want to support the IT work they're doing in school, these lessons are a fun and accessible place to start. It's never too early or too late to get an insight into this increasingly in-demand skill set. So, why not get the whole family involved? 
Code Club forms just one part of the work we're doing with local schools and organisations to support their IT syllabus. We're also delighted to have teamed up with The Dean Trust and The Hollins to produce a free online learning resource for KS3 and KS4 pupils. 
This computer science course is in line with the current school curriculum and provides extra support for pupils and parents during lockdown.  Get started here.
Please feel free to share the links to the Code Club lessons or our computer science course with family, friends, teachers or your clients. And stay tuned – we'll have more details about our free IT curriculum coming soon! 
Enjoyed learning the skills from our Code Club? We'd love to see your projects! Show us what you've been working on via social using #UKFastcodeclub.
Want to know more about our training and classes?