Top Tips for Improving Server Security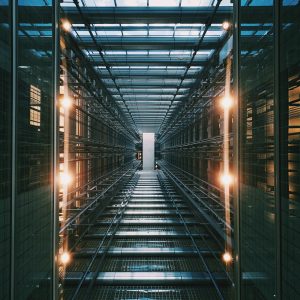 Although many businesses choose a dedicated server for its control and security benefits, this doesn't mean that ongoing cybersecurity can be neglected. With the adoption of remote working so widespread and the number of entry points to networks increased as a result, cybercrime is currently a top concern for all businesses, and server security must be a top priority.  
Strong server security protects your business from downtime, data breaches, data loss and countless attacks targeting your network. Whether you have a single server or many, there's never been a better time to get on top of securing your valuable data. So, we've put together seven top tips which you can start implementing immediately. 
1. Regularly test server security 
Testing the security status of your server is always a good place to start. Scan for vulnerabilities, identify flaws and draw up a strategy to resolve any issues before they are exploited. With so many great products out there to help, it's easy to implement crucial checks.  
2. Create strong passwords
Anyone with access to your network ought to be implementing strong passwords and multi- or two-factor authentication where possible. A few tips for strong passwords are: 
Create passwords l

onger than 1

2

 character

s

 

Employ

 a mixture of numbers and letters

, both upper and lowercase

 

String together several random words and numbers rather than single words e.g. Catparkbolt16

 

Create a different password for each account 

Use a password manager to store passwords securely
3. Invest in firewall protection
Firewalls are an absolute necessity. Protecting your server by filtering legitimate and malicious traffic, a firewall is your first line of defence when it comes to blocking suspicious requests. For web applications such as your website or SQL databases, a web application firewall (WAF) is also highly recommended, configured to block web-based threats that a standard firewall cannot. 
4. Apply server updates and patches
In 2019, outdated infrastructure accounted for 81% of all IT vulnerabilities. Keeping your hardware up to date and installing patches to fix security flaws as soon as they are available is key to maintaining strong server security. Assign a person or team within your organisation to take ownership of updates and patches to minimise vulnerabilities being exploited by opportunistic attackers. 
5. Encrypt server data
Even if your data is stolen, encrypted discs are unreadable and therefore useless to an attacker. At UKFast, physical server encryption is available for any Windows or Linux server in our environment and encrypts all discs with keys stored totally separately to the server. All encrypting, decrypting or re-keying operations are also controlled online, resulting in a non-disruptive encryption method. 
 6.
Back up 
regularly 
Back up server data regularly and store encrypted backups offline and offsite. Should your server be attacked, damaged, stolen, or otherwise compromised, an effective backup strategy helps to reduce data loss and the potential of a data breach. In the event of ransomware or malware, non-infected data is restored, and your business can resume operations with minimal disruption.  
7. Seek expert guidance
Did you know that more than half of SMEs in the UK regularly seek expert cybersecurity guidance? If you're unsure about where to start or need more guidance on how to implement strong protection for your server, the experts are on hand to help. With such a vast array of cyber-threats out there, and products all claiming to be the magic bullet, speaking to a professional helps you choose the most effective and appropriate options for your server and business. 
For expert security knowledge, speak to UKFast's experienced security team today on 0800 458 4545. Or browse our range of security products. 
Protect your server against a whole host of cyber-threats with UKFast's comprehensive range of security solutions.