#WFH: 4 Employee Challenges and How to Solve Them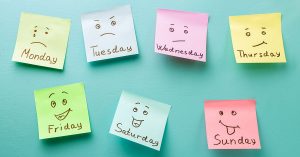 In 2010, Gartner predicted that by 2020 50% of the world's workforce would be working from home (WFH). Little did those experts know that a decade later most of the working world would be operating from the living room. 
Desktop as a service platforms make remote working much easier. Cost saving benefits, security advantages and easy management all contribute to simplified business continuity. But the struggles employees face is something the world has had to catch up on.
Here are four WFH employee challenges and how to overcome them. 
WFH isolation and loneliness
This comes as no surprise. Feeling anxious about the prospect of a long stint working remotely, feeling out of the loop with business decisions, and missing day-to-day interaction with colleagues can leave anyone feeling blue.  
Reaching out to your managers is crucial to combatting this. Use any one-to-one catchups as an opportunity to voice any anxieties, and ensure you give yourself chance to speak up in group meetings. If there is a welfare team in your organisation, use them. If not, why not suggest the implementation of an individual or team to regularly check in with the rest of the department – and could this be you? 
Lack of spontaneous connection
Removing face-to-face communication from your day to day means unusually structured brainstorming. Often the best ideas are born out of spur-of-the-moment conversations. However, with this somewhat limited when it comes to isolated working, keep informal dialogue flowing using instant messaging platforms or quick phone calls and continue to bounce ideas off your colleagues. You never know, you might have your next eureka! moment pacing round your kitchen. 
Struggling to stop WFH
Overworking is a common symptom of home working. It's all too easy to log on before 9am because you've got extra time with no commute. Or work through your lunch because you're sat in the kitchen. Or fail to switch off at the end of the day because your working desktop is also your home device.  
First thing's first, try to maintain the same routine as your normal working day. Take regular breaks, use your full lunch hour to get outdoors, exercise, switch off and, relax. 
Having said that, interruptions from children etc. are inevitable, so accept that your new nine-to-five might be nine-to-noon, a break, then three-to-five, another break, followed by a couple of evening hours. Create barriers between you and your home workspace and set daily reminders to take breaks.  
Get your hours in, but when you're not logged in physically, log out mentally. 
WFH technology snags
Tech is unpredictable and often frustrating. From slow Wi-Fi to home devices buckling under increased demand, having a backup plan is the key to maintaining continuity.  
Try and take calls on your phone. Or use mobile data over Wi-Fi if your connection hinders the conversation and you need to speak via instant messaging services relying on internet. Hotspot your phone if you have the capacity, and make sure your team is aware of your connectivity situation (fast Wi-Fi may not be available in your area!).  
Communication is the ticket to solving the pain points of remote working. Reach out to colleagues, managers, friends and family, and make a mental note to maintain as much normality as possible – even in these crazy times.  
Need support with your remote working strategy?