Personalisation in Marketing: 5 Expert Tips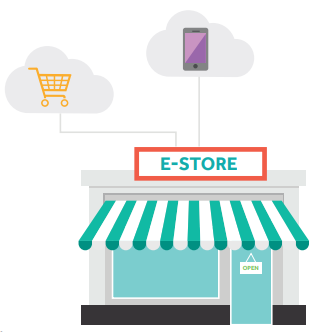 The word personalisation is often thrown around the marketing world without much thought. We know that as businesses we must personalise our communications and websites to please consumers which are evermore impatient and expectant of a fast, totally relevant user journey. But what does it actually mean? How can you do it well? And what will your business gain from utilising personalisation in your marketing strategy?
1.      The basics of personalisation
Having strong foundations is paramount to your marketing strategies, and personalisation is no different. Addressing people by their first names is shown to increase open rates in marketing emails when used appropriately. This means using first names for some subject lines, but not all – like 'Joe, we need your opinion' but not 'Deals for Joe' or just tagging a name to the front of all your subject lines for the sake of it.
Logging basic preferences, such as content themes and contact frequency, is another good place to start to ensure you're providing the most relevant and engaging experience for your customers. But to do this, you need to have gathered this basic information in the first place, which brings us onto point two.
2.      Research your customer
Research is fundamental to successful marketing as a whole, but it's practically impossible to implement a personalisation strategy effectively without researching your target individuals and demographics. You can even check out a seo campaign to see what you can do to better your marketing strategies.
It's important to research:
Who is your audience? Think about what types of people would use your product and who relates to your brand.
Are you employing personalisation for individuals or groups of people? One-to-one personalisation is a different strategy to targeting groups of people, and each come with their own pros and cons. Explore which one best suits your audience and your business.
What are your audience's preferences? You've worked out who you're targeting and on what scale you want to personalise their journey, now it's time to dig into what they actually want from you.
What platforms will be most effective? Depending on your customer, some platforms of communication may be more suitable than others, e.g. Twitter's largest user demographic is people aged 18-29. Plug your resources into those channels which yield the best results.
Top tip: If you're stuck when it comes to deciding what your target audience expect from you, don't be afraid to ask with surveys, focus groups or even a simple phone call.
3.      One-to-one vs group personalisation
First, a definition or two:
One-to-one personalisation: personalising the journey of the individual to deliver individualised messaging or product offers.
Group personalisation: personalising the journey for a set group of people based on common traits.
One to one usually involves some form of login to make for easy data collection on the individual, and most importantly saving that data so every time they log in, they receive a personalised experience. A great example of this is Netflix. You make an account, choose your favourite genres, films, TV shows, and as you engage with more content, the Netflix algorithm suggests more relevant content based on your behaviour.
Group personalisation includes targeting groups of people based on common behaviours, preferences and characteristics. This is often easier to implement compared with one-to-one personalisation as people can be easily grouped by the products they have bought, their age, by location and further common traits which don't require in-depth knowledge about the individual.
Top tip: All types of personalisation work best when preferences are kept up to date!
4.      Understand behaviour trends of your customer
Another key aspect of personalisation is knowing when your customers want to buy. Collect data and establish exactly how they like to consume your product or service. For many people, interest peaks right before they have found their ideal purchase because you've already captured their attention. This is the time they want to be sent suggestions and offers of their perfect purchase.
On the flip side, after the purchase has been made the last thing you want is intense marketing that is no longer relevant. Or worse: to be offered a better deal on the exact same product. It would make more sense to employ a period of quiet followed by asking what they think of their recent purchase. As we've already mentioned; being relevant is at the core of successful personalisation.
5.      You can't please everyone
As the name suggests, the whole point of personalisation is that it is personal to the group or individual you are targeting. Casting the virtual net too wide will only lead to disappointed customers with a less-than-average experience. Choose your audience and really get to know them so you can ensure the best experience possible and take full advantage of personalisation tools.
For even more on personalisation, including core principles on how to implement this crucial marketing practice, tune into an expert webinar hosted by UKFast. Watch Personalisation is the Future of Marketing, featuring expert speakers Guy Levine (Founder of Return™) and Una Cottrell (Founder of Authentic UK) now.
Watch the webinar: Personalisation is the Future of Marketing.