Your Top 5 UKFast Webinars of 2019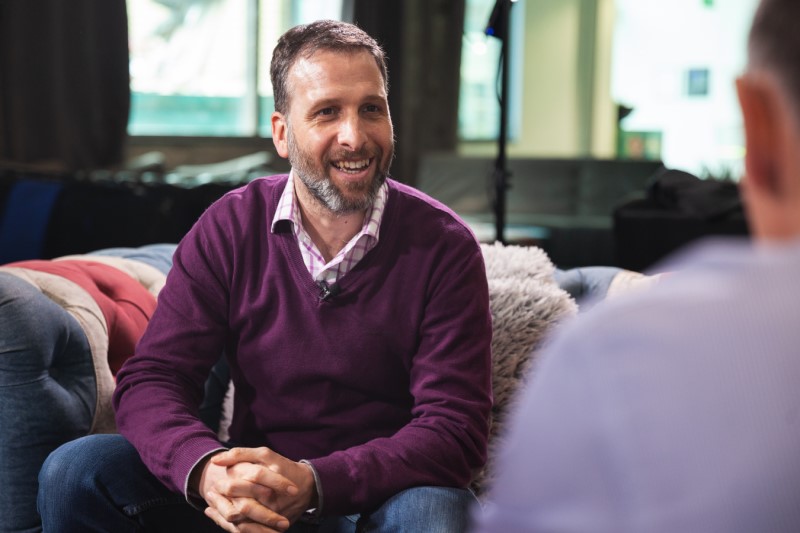 What a year it has been for our UKFast webinars!
Each week, we've brought you insightful discussions from the finest industry professionals, diving into all things cloud, cybersecurity, eCommerce and more. From huge enterprises to tiny startups, we've welcomed speakers from across the tech industry to join us on the webinar sofa.
But what were our viewers' favourite webinars of 2019? Let's take a look at the five most-watched episodes of the past 12 months.
1.      What's the future of cybersecurity?
In part four of our summer cybersecurity series, we looked to the future and explored how trends in cybercrime are impacting businesses and individuals every day. Watch the discussion from seasoned security specialists Holly Williams (Technical Director of Secarma), Edward Whittingham (MD of The Defence Works) and Harman Singh (MD of Defendza) now.
The highlights:
(9:30) Insider threats
(14:30) The security blind spots in your site's CMS
(22:30) The pros and cons of encryption
2.      Refresh your GDPR knowledge
In at number two we have GDPR and the cloud, which is the perfect episode to start with if you want to refresh your GDPR knowledge and learn how this applies to your cloud data. For both businesses and consumers, GDPR is here to stay, so making sure you're up to speed is essential.
Join data legislation experts from Brandsmiths Law Firm and Myerson Solicitors for informative insight and fast forward to 10:30 to discover top tips on how to build a data strategy.
3.      Learn to phish like the hackers
From start to finish, this panel of security experts kept us on the edge of our seats. With shocking facts and insider knowledge of exactly how companies become compromised, this episode is jam-packed with key insights and top tips for keeping your business safe from phishing attacks.
Highlights:
(7:40) The sales techniques used in phishing scams
(9:00) The warning signs of a phishing attack
(15:20) How to keep up to date with your cybersecurity awareness training
(25:30) Who is carrying out phishing attacks and why?
4.      Turn shoppers into buyers
It's all well and good driving traffic to your site, but how do you turn that traffic into sales? Join five eCommerce experts from both startup and enterprise businesses as they discuss the key fundamentals of eCommerce your business must nail to convert browsers into customers.
Some of the highlights:
(5:00) The key foundations of an eCommerce business
(10:20) What advice and tools are out there for startups?
(20:00) How important is 'good design'?
(25:20) Post-sales experiences and the danger of 'broken-table syndrome'
5.      Prepare your eCommerce site for Christmas
For this episode we searched far and wide for three incredibly experienced professionals in the eCommerce industry, to give you the most in-depth advice on peak season preparation we possibly could. And it didn't disappoint. From enhancing user journeys and fine-tuning your checkout process, to ensuring you maximise on peak-season data, we've got your Christmas prep covered.
Join Founder of Return.Co Guy Levine, MD of Harper James Billy Evans and experienced eCommerce consultant Melanie McKay for your online masterclass in preparing your site for Christmas sales.
Finally, we'd like to say a huge thank you to all our UKFast Webinar viewers! We look forward to bringing you some more fantastic episodes in the coming weeks to round off the year. Speaking of  new webinars, which topics would you like to see more of in 2020? Vote in our poll below!
Explore all the upcoming and on-demand UKFast Webinars now on our webinars page.