Black Friday: 6 Common Mistakes to Avoid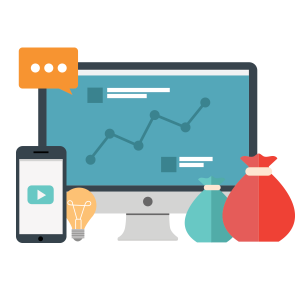 A slow site is an eCommerce business' worst nightmare at the best of times. With the peak season sales period nearly upon us, implementing a strategy which keeps Black Friday disruption to a minimum is paramount to your online success.
Here are six industry insights to help you and your business avoid common Black Friday slip-ups which could cost you sales.
1.      Cache static pages
On days like Black Friday, take into account the amount of traffic that is browsing as well as converting. Consumers like to shop around on multiple sites to find the best deal, which means there can be traffic sat on your site for extended periods of time. Preparing for this and capitalising upon this is vital.
Caching is essential to help ease the load on your server and avoid a sloth-like site this Black Friday. Images, product pages and all static pages should be cached, so the bulk of your server resources can be spent on fuelling dynamic pages like your checkout page. This way, the chance of thousands of requests loading your server every minute is dramatically reduced, consequently reducing the pressure on your server to cope with huge amounts of traffic.
2.      Ensure scalability ahead of Black Friday
It's a good idea to run a load test with your predicted traffic influxes way ahead of time, so you've got a chance to upgrade your infrastructure if necessary. The last thing you want is for Black Friday shoppers to flock to your site and for their experience to be slow due to your own site's lack of scalability.
Top tip: Auto-scaling cloud solutions can also come in handy. Influxes of traffic can be handled with ease by automatically scaling your infrastructure to deal with fluctuations in server demand, ensuring your site's performance and speed are maintained throughout.
3.      Audit your Black Friday security
As well as good deals for consumers, Black Friday presents a great deal of opportunity for cybercriminals. It's always good to double-check your basic security measures to avoid disruption caused by hackers.
DDoS protection: A common tool now used to sabotage competitors' websites, DDoS attacks on eCommerce sites rose by more than 70% on Black Friday 2018. Consider DDoS protection to prevent attacks knocking your site offline.
Web Application Firewalls (WAF): Web-based attacks such as SQL injection and cross-site scripting can be mitigated effectively by WAFs, reducing your chance of a hack or data breach through application-layer attacks.
Threat Detection and Response: Monitoring activity on your network gives you greater visibility over potential threats, allowing you to be proactive in your response. For managed responses to network threats, services such as Threat Vision provide 24/7 support and remediation assistance.
Use the above to protect against downtime, but also remember to check your business is PCI-DSS compliant (a requirement if payments are being made through your site). Use multi-factor authentication to protect admin logins from being hacked and ensure you're up to date with security protocols – such as using HTTPS and the latest versions of SSL/TLS.
4.      Monitor your site
Monitor your website server's uptime, performance and availability, not just over the Black Friday period but every day. Ensure you can get immediate notifications if downtime occurs to allow you chance to recover as quickly as possible and avoid lost sales.
5.      Block the bad bots
Bots are visiting your website on a daily basis. Mostly, these bots are there for legitimate reasons, such as spider bots crawling your site for search engines like Google or Bing. Especially over peak periods like Black Friday, 'good bots' are also used to gather data for price comparison sites.
Then there are bad bots. These bots are programmed to perform a variety of malicious activities and are often able to evade your security. Bots can deliver brute-force attacks to hack your site and DDoS attacks to cause downtime if not mitigated.
Unfortunately, because of their rapid evolution, bad bots are a tricky breed of cyber-threat to protect against. But dedicated bot management solutions are available to help fight the threat.
6.      Talk to your hosting provider
It's incredibly useful to know if we can do anything to help with your Black Friday preparations. Key steps, such as ensuring you have a scalable infrastructure, your security basics are up to scratch and your caching is super speedy are all things we're more than happy to assist with. Just get in touch!
eCommerce hosting equipped for your Black Friday demands
Our final tip for ensuring your site can cope with demand and avoid the classic Black Friday slip-ups is to invest in a hosting solution which provides all you need to succeed.
UKFast's cloud and dedicated server solutions are optimised to deliver the highest levels of performance, speed and availability for your site, allowing you to focus on business and leave the rest to us.
Find out more about optimising your eCommerce site for Black Friday success.