What is Website Load Testing?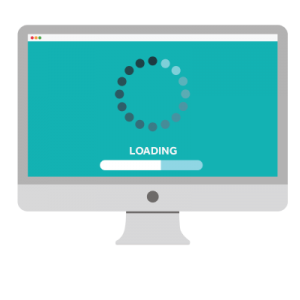 Website load testing is the process of simulating traffic influxes to your site and measuring its performance. Compared with other forms of website assessments such as usability testing, load testing is a simple process. It assesses your site scripts – often static content – rather than entire user journeys or more dynamic functions.
Why load test your site?
There are many advantages to website load testing. Here are five examples:
Identify your site's maximum capacity. Increase traffic to your site until it breaks to determine your site's limits. If your predictions for peak time user traffic exceed your current maximum capacity of site users, you can optimise your site ahead of time and ensure it can handle even your busiest periods.
Stop your site from crashing at critical times. A flood of visitors to your site can be hugely advantageous. Or hugely damaging, depending on how your site handles it. Rather than let your users crash your site during a critical period, let your load test determine the number of users it can process. Then prepare or improve your site accordingly.
Expose bugs and issues. This is known as stability or soak testing and targets issues which occur as a result of high traffic or extended usage. If your site has never had to deal with high traffic before, you have no indication of how your site copes when your infrastructure is under stress. Website load testing means you can identify and fix issues before your users encounter them.
Improve site performance, scalability and speed. Your users want a quick, simple journey through your site from start to finish. Baseline performance testing allows you to determine your site's ability to deliver the desired experience in normal conditions. To determine its capabilities under sudden increases of traffic, spike testing is used. In each case, you're able to proactively optimise your site as a result.
Reduce reputational and financial risk. Ultimately, website load testing helps you reduce the risk of incurring reputational or financial damage. This can be due to dissatisfied customers and lost sales, for example.
When to load test
You've decided a load test is a good idea, but is now a good time? The truth is you can load test whenever necessary. But there are some occasions when load testing is highly recommended.
When making changes. Your website is a constantly evolving entity. As such, making changes to your code or your server configuration is standard practice. Exploratory load testing is handy to assess whether these changes impact your performance negatively or positively. Or to compare them if you're carrying out some AB testing. With many load test tools these results are instantly available too, making the process both quick and straightforward.
Before launching a campaign. Marketing campaigns which are going to drive increased traffic to your site are a recipe for success given your site is ready. Ensuring it's prepared to perform at its best in this situation means you won't miss out on the extra customers wanting to click that all-important 'buy now' button.
Ahead of your busy periods. It's important to stress that peak periods are for every single site – not just those in the eCommerce world. News sites, academic results sites, streaming websites and blogs; every single site out there will have its own pattern of user traffic. Ensuring your website is ready for its own peak periods is paramount to success. Again, testing ahead of time ensures you won't miss out on valuable conversions at critical moments.
Looking to upgrade your hosting solution? UKFast's secure dedicated servers provide 100% uptime guaranteed, with 24/7/365 support.