The 7 Worst Hacks and Breaches of All Time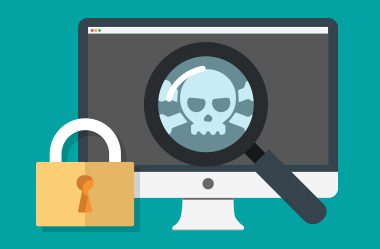 From global breaches exposing the personal data of millions, to employee slip ups jeopardising entire business networks, hacks and breaches have become a staple of our lives. But what are the worst hacks and breaches of all time?
Well, we figured it would be difficult to consolidate the worst hacks throughout the history of mankind in just one post. So, get ready for the clever, the not-so-clever and the 'just plain creepy' as we explore the most devastating hacks and breaches of the last decade.
1.     The Stuxnet superworm hack
Stuxnet was the most sophisticated virus ever discovered and is number one in our seven worst hacks list. Its target: an Iranian nuclear enrichment facility.
The super worm, discovered in 2010, was designed to attack Iran's nuclear power programme, destroying an estimated 984 uranium enrichment centrifuges. The attack made headlines as it was one of the first publicised breaches to generate physical results.
2.      'Black duck eggs' Chinese hack
The Chinese delicacy, black duck eggs, appearing on the menu of a rural US restaurant sparked suspicion in 2010 when a security consultant happened upon the unexpected item. The restaurant turned out to be a front for a Chinese espionage operation targeting a nearby Fortune 500 business.
In a crazy plot twist, this hack was only discovered because of the operative's knowledge of Chinese customs from his time in China as a spy. It serves as a reminder to all that security is about much more than barbed wire fences and password encryption.
3.      Trello and Google Docs breach
Our first 'hack-cident' on the list, and it's a biggie.
In September 2018, an employee at the United Nations left Trello and Google Docs accounts vulnerable by configuring the documents' settings as viewable to anyone with access to a link. This left an unknown number of records breached across the world. If we ever needed proof that effective cyber-education within every organisation is a crucial measure to take, this was it.
4.     MiSafes 'simple hack'
Probably the creepiest hack of all time. A company responsible for manufacturing watches designed to help parents track their children in 2019's digital society left out some basic securities. This oversight resulted in easy third-party access to the child's location and even the ability to take control of the watch allowing eavesdropping, direct communication and tracking.
Terrifying.
5.      The Carder's POS hacks
Point of Sale terminals across the US were hacked in 2016, resulting in a network of devices recording all the card details that passed through them. These card details were then sold on by 'The Carder', a hacker who was eventually tracked down by the US Secret Service. The Carder is said to have sold millions of credit card numbers on the dark web all by planting malware on commercial business computers.
6.      WhatsApp video calls hack
In May 2019, WhatsApp suffered a highly sophisticated cyber-attack which exploited its video calling system. The hack exploited this system in order to send malware to the mobile devices of a number of WhatsApp users, and did not require targeted users to answer the calls they received.
WhatsApp identified and shortly thereafter fixed the vulnerability and publicly attributed the attack to NSO Group looking to gain access to journalists and human rights defenders.
7.      JP Morgan Chase breach
Last but not least, sometimes the sheer scale of a breach can be the most frightening.
In 2014, investment bank JP Morgan Chase saw a staggering 76 million households and 7 million small businesses' data exposed when hackers gained privileges on more than 90 of the bank's servers. According to news reports, hackers believed to be based in Russia or Eastern Europe breached the bank's network through the compromise of an employee's personal computer.
Protect yourself from cyber-attacks with the help of UKFast's cybersecurity solutions. Explore our secure solutions now.