Q&A with UK Business Angels Association
Jenny Tooth OBE is the CEO of the UK Business Angels Association – the trade body for angel and early stage investing, representing more than 15,000 investors around the UK.
Jenny has over 20 years' experience of facilitating SMEs access to investment, both in the UK and internationally. She ran her own consultancy on access to finance for SMEs, including spending nine years based in Brussels, working closely with the EC. In 2009, Jenny co-founded Angel Capital Group which incorporates London Business Angels, one of the most established and active angel networks in the UK.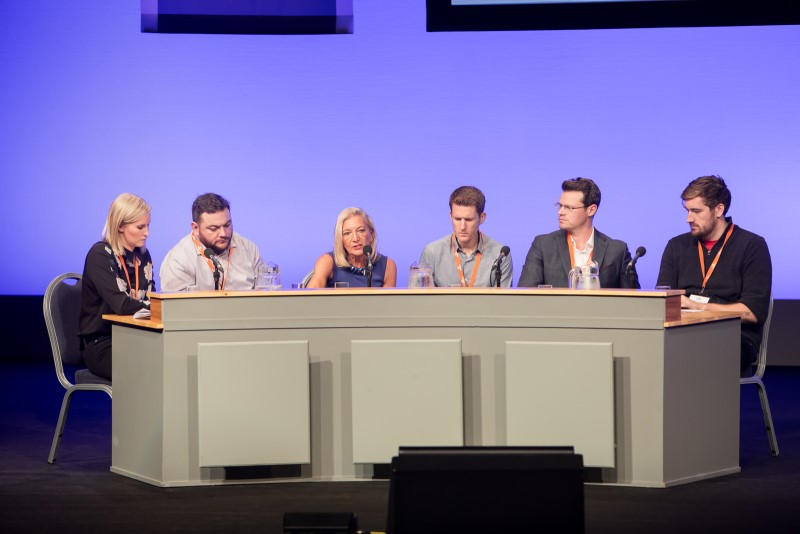 Jenny is an angel investor and in her role at UKBAA she focusses on building the angel community around the UK, connecting investors to good deal flow and assisting entrepreneurs to attract investors. Jenny sits on the steering group for emerging technologies and innovations for Innovate UK and the advisory board for the London Co-Investment Fund. Jenny is an experienced speaker on angel investing and entrepreneurship both in the UK and internationally. She has an MSc in Economics from the London School of Economics and Political Science. Jenny was awarded an OBE in 2015 for services to small businesses.
Why has UK Business Angels Association organised the Northern Angel Investment Forum?
UKBAA works to build and grow an effective and connected ecosystem across the UK to enable entrepreneurs access to the investment they need to build and grow their business. Manchester and the surrounding North West region is home to a huge number of innovating businesses and many of these are founded by women entrepreneurs. These businesses need to access investment and business angels offer this vital early stage investment and business experience that can really help these businesses to build and achieve their growth ambitions . Yet if we look at the scene here we know there are not enough people coming forward as business angels  across the region to back these early stage businesses.
Notably, despite the fact that so many more women are succeeding in business and the professions here across the North, there remain too few women engaging in the opportunity to back growing entrepreneurs.  At UKBAA we are committed to unlocking this untapped pool of "smart money" and this is why we are organising this Forum today.
We want to raise awareness among  many more women across the Northern regions about this opportunity to back the region's entrepreneurs, especially women founders, and to explain about the rewards and benefits of participating in angel investment, whilst debunking many of the myths and misconceptions that may be preventing women from  engaging in investment. Through this event we want to help draw up an action plan for changing the gender mix across the angel market here in the North.
So why have so few women participated in angel investing so far?
We did a big piece of research  at UKBAA about 18 months ago to try to understand the barriers and the drivers for women in angel investing. Key barriers that women identified  were the lack of visibility  of other women who are investing in this space and the lack of knowledge about investing being shared among women in their peer groups and business communities (unlike their male counterparts who share their investment stories with each other all the time). There was also am lack of opportunity to  meet and find relevant  businesses to back and also a lack of understanding about the process, often assuming also it's highly risky and that you have to be very wealthy. Another key issue was the lack of advice being offered by financial advisers to women either about angel investing or the great tax breaks that mitigate risks.
So, through this  Forum, we have brought together a wide range of women from across the North and more widely, to hear from women who are already investing as well as women leaders from across the region. We will be sharing information about the world of angel investing and  sharing insights into  what more can be done to address these issues and enable more women to engage with angel investing across the North.
What is the opportunity for partnering with UKFast and TechManchester in presenting the Northern Women Angel Investment Forum?
At UK Business Angels Association, we believe in working in partnership with all key organisations to make positive changes to the entrepreneurial finance ecosystem. Working with Tech Manchester and UKFast makes sense because they align so closely with our values around equality and gender balance and already embrace and see the value of a diverse ecosystem. This is why we are extremely pleased to be holding our event at UKFast Campus in Manchester and looking to develop an ongoing programme of actions with Tech Manchester and UKFast to create a balanced investment community.
We are also working with other key partners supporting this event including Innovate UK, GC Angels and the Northern Angel Investment Accelerator Programme. Together, I hope we can all work to support the growth of women angels across the North and to increase investment into the region's s most innovative and diverse businesses.
Register your interest here.
Check out other exciting upcoming events at UKFast Campus.