Why Gender Parity is Crucial for Mentoring Schemes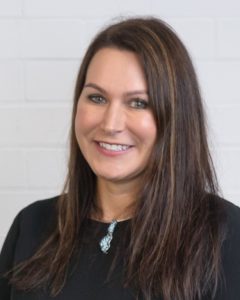 In part two of this week's Women in Mentoring blog series, senior university lecturer Tanya Hemphill shares her experience of becoming a Tech Manchester mentor.
What led Tanya to become a mentor? Why is gender parity so crucial for mentoring schemes and the tech industry? What are her key pieces of advice for those considering a mentor scheme?
Let's find out!
Why did you become a mentor?
"When I was 28 years old, I set up my first business. I remember how valuable a mentor was – to help grow my business, structure my thoughts, to question my assumptions and push me to think strategically.
"Becoming an entrepreneur is incredibly exciting but can also be a lonely place. Sometimes you need someone totally independent to question your (sometimes limiting) beliefs and help you explore options you hadn't even considered.
"Currently, female mentors are few and far between. I wanted to give something back and help a female entrepreneur navigate her own way through this exciting journey, with my marketing expertise and past experiences of both success and failure."
How does the mentoring process work?
"Becoming a mentor through Tech Manchester was a great process. I personally found the structured approach to training mentors incredibly helpful. It was good to understand the difference between mentoring and consulting, and I found the personality profiling element very interesting.
"Tech Manchester's process of matching up mentors and entrepreneurs is also efficient. Ultimately, having a connection really helps the relationship and their approach really facilitates this – it's about trust and respect on both sides."
Why is gender parity crucial?
"There are three key reasons why an equal gender split is so important in mentoring and in the tech industry; empathy, understanding and role models.
"From my own experience, sometimes, female entrepreneurs struggle with things that only another female can understand. There's still a lot of sexism out there, and impostor syndrome is also a key issue for a lot of female entrepreneurs. Sometimes we need a cheerleader with a more feminine approach to business. It's good to know that female entrepreneurs can be successful without being 'alpha'."
What's your advice for those considering a mentor scheme?
"We all have our own reasons for setting up a business and how we want to build it. Becoming an entrepreneur means wearing multiple hats and understanding a lot of different things – not just our domain expertise. You suddenly have to think about sales, marketing, finance, operations, IT, HR, supply chain management etc., and that's sometimes very overwhelming.
"Having a mentor to talk through issues and ideas can help you see the wood from the trees.
"If you're interested in being mentored, it's important to know that your mentor is not there to tell you what to do. At the end of the day, it's your business, not theirs – mentoring is a partnership to help you achieve your goals but no one can do this for you.
"It also takes time to build mutual trust and respect. Since mentoring is a long-term form of help, the better the mentee and mentor understand each other the more productive the partnership.
"For anyone interested in becoming a mentor, you should definitely get in touch with organisations such as Tech Manchester. Just a small amount of your time can really make a difference to entrepreneurship in our region.
"It would also be great to see more female mentors making a difference to female entrepreneurship in our communities. The training and networking opportunities this offers will help you to grow and challenge yourself! We need more female cheerleaders to help female founders grow.
"Entrepreneurship is hard and it can be lonely. So, by knowing someone completely independent who is gunning for you, pushing and encouraging you, is invaluable. I just wish it was there for me when I set up my first business."
To explore the process of becoming a mentor, register today at www.techmanchester.co.uk/register and complete a mentor profile!  One of the Tech Manchester team will be in touch to explain more about how you can get started and get you up to speed with the support available.
Want to read more expert insight on a range of business topics? Check out our guest blogs now.