5 FREE Resources to Kickstart Your Week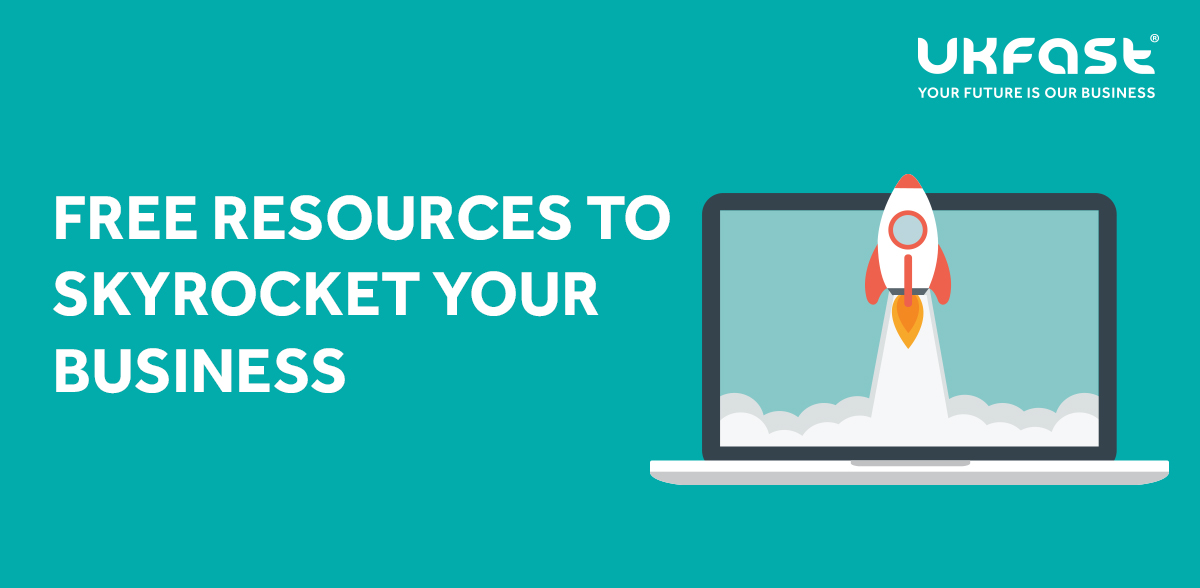 Did you know that UKFast provides free, informative webinars and whitepapers on a whole host of topics to help you develop your business?
In this blog we've gathered five of our latest whitepapers and webinars which will get you up to scratch on cybersecurity, preparing for peak season user traffic and more of the latest trends in the business world.
Check them out!
Whitepaper: Data Protection, Cybersecurity and Brexit
This week will be a monumental week in Parliament with key debates and votes on the future of the UK and its relationship with the EU. Brexit is fast approaching (31st October 2019) and with the current lack of a deal and not long left until the UK is due to leave the EU, the likelihood of a no deal exit is a possibility.
In the midst of your Brexit planning, have your thought about what impact it will have on your business' data protection and cybersecurity policies?
In this whitepaper, we break down Brexit and what a no deal will mean for your business and your data, how to remain GDPR compliant and fight against cybercrime post-Brexit.
Discover what you can do to secure your data from the uncertainty surrounding the adequacy of UK data laws following Brexit.
Download your FREE whitepaper now >
Webinar: Preparing Your Site for Christmas
It's time to optimise your site and get it ready for a phenomenal Christmas period!
Many retailers fail to prepare for spikes in traffic at Christmas resulting in a loss of sales, downtime and ultimately damaged reputation. On Wednesday 11th September at 11am, join a panel of eCommerce experts, LIVE, as they discuss how to prep your eCommerce site for Christmas.
Tune in to watch and put your questions to the panel and get a step ahead of your competitors.
Register to watch the LIVE webinar >
Whitepaper: Remote Working: Evolve Your business
There's no doubt that the way we work is changing. The usual 9-to-5 is slowly dying and businesses are moving towards a more economical, environmental, flexible and technical workplace. This whitepaper delves into the world of remote working and why 50% of the UK's workforce will be working remotely by 2020.
Many businesses across all sectors are reaping the rewards of remote working and Desktop as a Service (DaaS). Learn how remote working and DaaS solutions evolve your business, the many advantages remote working offers, and how remote working is becoming the expectation of your employees.
Download your FREE whitepaper now >
Webinar: Four-Part Cybersecurity Webinar Series
Keeping up to date with the latest threats to your organisation and how to protect against them is crucial in today's tech climate. Over the past couple of weeks, we've interviewed four panels of security experts to delve into the hot topics in security right now.
From phishing, AI and IoT, to supply-chain threats and the future of cybersecurity, watch the webinars on demand now to hear from the experts and gain top tips for securing your business from the ever-evolving cyber-threat landscape.
Watch Part 3: Weak links in your supply chain >
Watch Part 4: The future of the cybersecurity threat landscape >
Whitepaper: Seasons Greetings: Prepare Your Business for the Festive Season
How prepared is your business for the upcoming festive season? Black Friday, Cyber Monday, Christmas and Boxing Day are just around the corner and preparing your eCommerce store for your peak period well in advance is crucial.
Competition within the eCommerce world is fierce, so it's time to optimise your store in line with the latest trends and prepare for huge spikes in traffic. Slow page load speeds, poor performance and downtime can be devastating to your business and is simply not an option during peak periods.
Download the whitepaper to discover what the eCommerce specialists have to say about planning and optimising your eCommerce business for your fast-approaching peak season.
Download your FREE whitepaper now >
Hear from a whole host of industry experts in our UKFast webinars. Watch our on-demand episodes and sign up for our upcoming live webinars now!