How We're Reducing Our Environmental Impact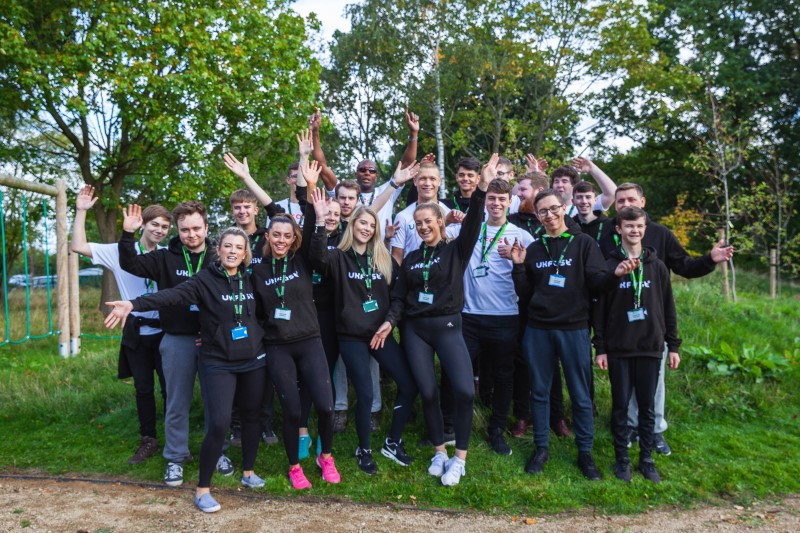 There's no getting around it, the internet has a huge carbon footprint. But at UKFast we're always looking for ways to reduce our environmental impact and have a more positive effect on the planet we all share.
Whether it's encouraging more environmentally friendly decisions on a personal level – like our Cycle to Work Scheme and car sharing – or on a bigger scale in our data centres and Campus, we've made an effort over the past two decades to reduce our emissions wherever possible.
Our continued commitment
UKFast was the first carbon neutral hosting company in Britain, having achieved the PAS 2060 carbon neutrality specification in 2010.
We contribute to a number of hydropower renewable energy schemes, which reduce greenhouse gas emissions by displacing power from higher-emission fossil fuel sources on the regional electric grid.
Our data centres are designed to be as efficient as possible, and we continue to embrace emerging technology to increase that efficiency year on year. We use well-planned layouts and engineering to ensure minimal energy wastage. Utilising the latest technology to virtualise a lot of the hardware in our data centres also means less power is required to operate equipment in the first place and less air conditioning needed to keep it all cool.
Earlier this year, we also announced our commitment to meeting stringent emissions targets under the government's Climate Change Agreement (CCA) for data centres, administered by techUK.
As our CEO explains: "It is our responsibility to ensure that UKFast and the wider hosting industry has the lowest possible impact on the environment.
"We are committed to reducing our emissions and buying all of our energy from renewable sources. We are also investing in new technologies and efficient systems across UKFast and delivering greater energy efficiency is a key part of our roadmap for the coming years.
"Our newest data centre, MaNOC 8, is our greenest data centre yet, with super-efficient UPS, AC power supply and generators. All of the lighting in the facility is LED, which uses significantly less energy."
Always moving forward
Although we've had a longstanding commitment to 'going green', recently, we took a hard look at what we could do as a team to make our Campus less wasteful and more energy efficient.
UKFast Space
A large proportion of our waste comes from the work of UKFast Space, our full-service team of architects and craftspeople responsible for the award-winning renovation of UKFast Campus and Le Farinet.
However, the average percentage of waste going to landfill from construction sites is 30%. So, at UKFast Space, and across the whole Campus, we've brought this down to just 8% through measures such as reusing materials. Many of the tables in our break-out areas are made out of pallets or out of the empty cable reels left over after cabling our new data centre. What Type of Building Materials Are Made From Plastic? Plastic's versatile nature has made the most popular material for producing a range of different products from heavy-duty machinery to products that EasyMerchant use daily. Unlike other building materials such as wood and various types of metals, plastic is easy to source and much more affordable for manufacturers to use.
UKFast Space also uses a huge amount of the building material Corian throughout the business, which is classified as an environmentally friendly choice. Corian solid surfaces have low VOC (Volatile Organic Compounds) content and can be easily repaired and renewed, ensuring longevity and minimised waste in the long term.
UKFast Campus
Inspired to join the fight against single-use plastic, we've boycotted the use of plastic straws and cups by using paper straws and providing each member of the team with a reusable UKFast water bottle.
Like in many other businesses, team UKFast also consumes a large amount of coffee! So, we ensure that coffee pods are recycled and we've replaced all kettles with more energy-efficient hot water urns.
UKFast has also implemented:
A used battery drop-off zone at reception
All waste is collected, organised and recycled off site with the Trash King options, to reduce our contribution to landfill
The team is more power aware – powering off their monitors and office lights when leaving at the end of the day
Company cars are to be replaced with all-electric models
Although some changes may seem small, ultimately, it's the everyday tasks that add up to make a huge difference – especially as there's several hundred people at our Campus each day.
What's your business doing to go green this year? We'd love to hear your thoughts on Twitter!