Using Our eCommerce Past to Predict the Future
Are you meeting the ever-changing needs of your customers? Monitoring trends in consumer habits is crucial for your business to stay competitive in a crowded online marketplace. Register for our free webinar now and get the latest insight from industry specialists.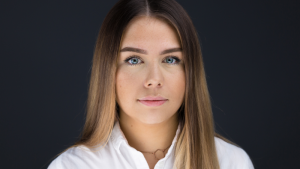 Today's blog is authored by Isabel Edwards at Mercarto Enteprise Technologies.
*
Experts predict that the eCommerce industry will make 4.5 trillion USD in sales in 2021, with 2.41 billion people shopping online. But right now, more than half of customers feel their expectations for a great shopping experience are not being met.
It's vital to be one step ahead of your competitors to become a market leader. We're delving into the biggest milestones in eCommerce history, exploring how they will shape the future and exactly how you can adapt these strategies within your business.
The creation of secure payment gateways
PayPal and Authorize.net (founded in the mid-90s) are the most noteworthy as they've grown into the biggest payment gateways in the world. PayPal now has a staggering 286 million users!
How it will shape the future
Consumers don't desire secure, frictionless payment processes, they demand it. And if you don't provide it, they'll take their business elsewhere.
Top reasons for shopping cart abandonment include:
Lengthy or complicated checkout process (26%)
Lack of trust in the site (17%)
Lack of payment options (6%)
eCommerce businesses that simply rely on credit and debit card payments will get left behind in the future of online shopping.
Use this to your business' advantage
Whether you use a third-party payment gateway or build your own, you need to offer fast and secure options.
More ways to streamline the checkout process include:
Offer a guest checkout option
Simplify the payment journey
Give clear indicators for the user to move through the checkout process
Clear and simple web design
Online reviews
One of the first review sites was Epinions, established in 1999. This was the first time on the Internet that customers were asked to review and rate products. Within six months, more than one million reviews had been written.
How it will shape the future of eCommerce
88% of consumers trust online reviews as much as they trust a personal recommendation from somebody they know. Research shows that some even tend to believe a strangers' recommendation on the internet rather than their own friends and family.
eCommerce platforms will become more serious about the integrity of reviews as they grow in importance and actively work to eliminate fake or bought feedback.
Use this to your business' advantage
Those who become market leaders in eCommerce will recognise that online reviews are an integral part of a good user experience.
Use these simple strategies to gain more reviews:
Make it easy – if users need to create an account to leave a review, allow them to sign up through Facebook or Google so they don't have to enter multiple fields
Send purchase follow-up emails
Use incentives when asking for reviews
Be honest and express how much it would mean to you and your business – customers are much more likely to respond to a personal approach
Augmented reality (AR)
The concept of AR has been around since the 1950s but has been refined over the years to become more accessible, specialised and profitable. It exploded in mainstream eCommerce in 2017, when industry giants like IKEA and Wayfair adopted the technology for their apps.
How it will shape the future
Morgan Linton predicts that augmented and virtual reality will replace the screen. It's hard for us to imagine a world where people access the internet via virtual reality glasses. Or let's take it a step further – perhaps contact lenses that create a 3D screen right in front of us. It eliminates one of the biggest hesitations for consumers: 'What will it look like in person?'
Use this to your business' advantage
Take inspiration from other eCommerce businesses successfully using AR. Analyse the biggest problems your consumers face and see how AR could solve them.
Here are some great examples:
Sephora Virtual Artist allows you to try on makeup using AR before purchasing online
IKEA Place app lets you see how furniture fits and looks in your home
Topshop uses virtual fitting rooms in select stores for customers that don't want to go through the hassle of physically trying on clothes
Online marketplaces
The first online marketplace was born when Amazon launched in July 1994.
How it will shape the future
Consumer expectations have never been so high, and are only set to rise further.
We've come to expect the vast choice that comes with online marketplaces, and those who use this technology to their advantage will overtake the giants in their industry who fail to adapt.
Use this to your business' advantage
Anyone can create their own online marketplace with eCommerce platform technology nowadays. When planning the long-term strategy for your eCommerce business, consider how marketplace technology could enhance user experience in the following ways:
Convenience
Competitive prices
Ability to compare pricing
Flexible shipping options
Introduction to new retailers
More trust in marketplaces that have numerous reputable suppliers
Overall, we can learn a lot from our eCommerce past. But only the businesses who seize the opportunities of emerging technology and consumer trends will flourish in this increasingly fast-paced industry.
Hear more from the incredible Mercarto team in our next eCommerce webinar! Sign up to watch our FREE eCommerce Trends and Consumer Habits webinar now!