10 Steps to Landing Your Dream Job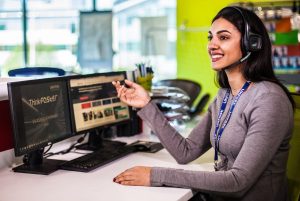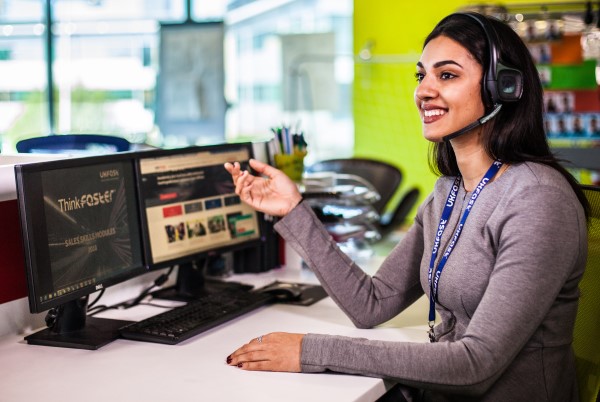 Thinking of applying for a new job? Our recruitment experts here at UKFast have put together the top ten things that employers look for when considering candidates for their prospective roles.
Take a read to gain some fantastic advice on how to be successful with your job applications.
1.       Give your application your full attention
Don't rush! Take extra care in making each application the best it can possibly be. Attach your most up-to-date CV. Adapt your CV and covering letter to suit your chosen role and ensure that you've listed your most current contact details.
2.       Let us know when suits you best
Most recruiters are completely understanding of the fact that people have hectic schedules. If you miss a couple of calls or emails, be sure to email the hiring manager to let them know a more convenient time. Avoid making people chase you! And if you can't make an offered interview date, just be honest and proactive about rearranging a new time – don't leave it to the last minute.
3.       Preparation is key
There are some simple ways to nail your preparation and impress your prospective employer:
Understand what the company does – this should be a given, but so many people forget!
Make a list of your favourite things about the company and why you chose these things.
Look into the history of the company; try and understand the business' journey so far.
What are the company values and has it announced any recent plans for growth?
4.       Always arrive early
Always aim to arrive at least 15 minutes early for your interview. Sign in early, familiarise yourself with the office space and get a glass of water so you can be relaxed and ready for your time to shine. Stay off your mobile phone and use that spare time to focus on the task ahead.
5.       Be yourself
Interviews are just as much about you finding the right role as they are about the employer finding the right candidate. The best way to make sure you're interviewing at a company that suits your personality,is to be yourself. Always be professional, but be sure to highlight the things that make you unique and a great fit for the business' values and culture.
6.       Be a goal setter
Goal setting is the best way to help prepare you for interview questions. By having a clear grasp on what your short, medium and longer term goals are (both personally and professionally) you are able to draw on past experiences and future plans to help build out your answers in an interview.
7.       Ask questions
An interview is as much about the company getting to know you as it is you getting to know the business you will potentially be working for. See an interview as a two-way opportunity. Prepare a couple of questions that will help you to better understand the role you're interviewing for, and be sure to ask these at the end.
8.       First impressions count
All of the above will enhance your prospective employer's first impression of you. But remember that you don't get a second chance at a first impression. Bring your A-game, dress to impress and show excitement for the challenge ahead. If you can make yourself a memorable candidate, your interview success will increase significantly.
9.       Keep in touch
If you come across a role or company that you love but aren't successful on your first attempt at applying, keep in touch with the hiring manager. If you've made a good enough impression, the business would love for you to reach out again in the future. It also allows you to a have a pool of future companies to revisit as you progress through your career.
10.   Get feedback
Most employers recognise how much candidates benefit from feedback. Wherever possible, ask for feedback on how your interview went, regardless of the outcome, so that you can bear that in mind on your career hunt or even for when you go into your induction with your new company.
Apply to be part of #TeamUKFast! Check out our current vacancies and start your application today – we can't wait to hear from you!