Does New Microsoft Licensing Affect Your Cloud?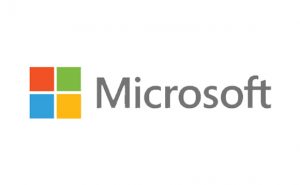 On 1st August 2019, Microsoft warned its clients of a new restriction that will now be applied to its on-premises licensing.
The good news is that this only affects new licences purchased after 1st October 2019 and is not going to be retrospectively applied. So, you've still got a month or two to decide how best to move forward in light of this new development.
But what exactly is changing and does this affect your cloud solution?
Software assurance
First of all, you need to understand a bit about software assurance (SA). This allows you to purchase a licence for a specific version of any Microsoft software. It also allows you to upgrade as new major versions are released and gives you licence mobility (LM).
What is licence mobility?
Before LM, you would typically license your infrastructure through:
Volume Licensing Programme if on-premise
Service Provider Licensing Agreement if you also had outsourced infrastructure
Cloud Service Provider Programme if you used a cloud provider
Basically, there was no way to use licences you had already obtained on outsourced infrastructure or public clouds. But LM changed that.
LM allows you to bring your own software licences. For example, if you've already bought a Microsoft Exchange licence, you can rely on the service provider to license the hardware for your Windows server and bring your Exchange licence with you, meaning you don't have to invest twice in the same software.
Microsoft's new licensing
Part of Microsoft's software is licensed on a per-core model. The model ensures that Microsoft continues to profit from virtualisation and the increased number of virtual machines (VMs) that can be run from a single server.
Where this is especially important is in the likes of Microsoft SQL servers where the number of licensable cores is equal to either the number of virtual CPUs (if it is run inside a VM), or the number of physical CPU cores (if it is being run from a dedicated server). Some licensing programmes also carry a minimum licensable core count.
To minimise the licensing exposure, public cloud providers started to offer dedicated hosts where clients have exclusive access to the hardware beneath the VMs – where the number of cores exposed to the server could be manipulated. Organisations could then use their existing outright owned licences without SA or LM to license the required software.
Microsoft have now realised that outright ownership licences can be used on public clouds such as AWS and Azure and it is this that they have now restricted.
From 1st October 2019, new licences can be used on any infrastructure with the explicit exception of any shared infrastructure provided by listed providers. The listed providers are currently AWS, Azure, Alibaba and Google. Outright licences that include SA and LM are unaffected.
There are also no changes to the Azure Hybrid Benefit for Azure element.
What will this mean for you?
If your solution is currently with one of these listed providers, this change means your provider must now factor in additional costs of re-licensing their existing software. And ultimately this added cost may be passed on to you as a customer.
Smaller cloud and outsourcing providers are not restricted by this change, meaning more people will probably now consider looking beyond the small number of large providers.
Is UKFast affected?
We are not one of the listed providers. UKFast's dedicated servers, public and private clouds are therefore not affected by this change.
Clients who own their own licences outright can bring these with them, so long as they are still supported by Microsoft. We can also provide Microsoft licensing through the Service Provider Licensing Agreement Programme where required.
Discover the eCloud® range from UKFast.
Secure, scalable and built upon enterprise technology, we configure the perfect cloud environment for your business.