Why Does It Matter Where Your Website Is Hosted?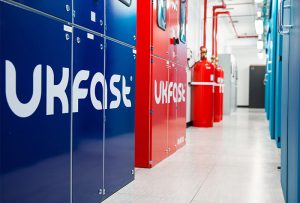 There's an astounding number of companies providing web hosting services today. Choosing the right provider for your business can be tricky enough, but then there's the question of data: where in the world will all your data be stored?
The physical location of your data is significant for a number of reasons. Here, we explain the four top reasons why you must ensure your data is in the right place.
1.      Speed up your page-load times
Where a data centre is located plays a very important role in how fast your site loads. Although 'the cloud' is a virtual concept, your data still has to be physically stored somewhere. And wherever that 'somewhere' is, your data has to get from there to your users, every time they load a page on your site.
For example, imagine you're a UK company and the bulk of your website users are in England. If you're using a US-based hosting provider with US-based data centres, your data must travel all the way across the pond to reach your users, whenever they want to access your site.
Using basic physics, the longer the distance your data must travel, the longer it's going to take to get there. So, the closer your data is to your end users, the faster your page-load speed and the less latency experienced.
Given that more than half of online shoppers will leave a page that takes more than three seconds to load, you need all the speed you can get!
2.      SEO advantages
It's not one of the most common pieces of knowledge out there, but the location of your data can have a major effect on your SEO.
One reason for this is linked to point 1 above. Part of where you are ranked on Google is down to your site speed. Faster websites produce better SEO scores, and for a faster website load time your data must be stored closer to your end users.
Another reason is that Google tries to give its users the most relevant results when they search for a term. So, if you're a UK user and search 'shoes', then the online stores with UK IP addresses are more likely to come up first in your results – and not your site which has a non-UK IP address thanks to your non-UK-based server.
Although server location alone will not determine your ranking, it's definitely something to consider.
Get more tips on optimising SEO >
3.      Aids GDPR compliance
Under the General Data Protection Regulation (GDPR), your website is obliged to protect the personal data of all EU citizens, including the UK. If you fail to comply, this may result in data breaches, heavy fines and significant reputational damage for your business.
As a UK company, choosing a hosting provider which hosts all of its data in the UK or the EU means that you're already getting a head start on protecting your users' valuable data, as they must comply with the GDPR themselves to be your supplier. Otherwise, you run the risk of entrusting your business data to hosting providers which are bound by different data protection laws and may not comply with the GDPR, meaning that you'll be responsible for your business' resulting non-compliance.
Even when the UK leaves the EU, the GDPR will still apply to all businesses which handle UK citizens' data. The regulation has been absorbed into the UK's own data protection laws. So, to maintain compliance, and to avoid Brexit disrupting your website's operations as we explain below, choose a UK-based data centre for your business.
4.      Prepare for Brexit
Although the Brexit deadline seems to be on a never ending extension, the UK is set to leave on or before 31st October 2019. If the UK leaves without a deal, which is very possible right now, there will be no immediate fixes to the collapse of data sharing agreements that currently support the movement of data between the EU and the UK. It also means that the flow of data between the UK and other countries, such as the US, may be impacted.
In the event of a no-deal Brexit, the UK will become a third country and will no longer benefit from being part of the Digital Single Market, which currently facilitates the free flow of data between EU countries. So, if you currently hold your business data in an EU country, or your hosting provider holds your data in an EU-based data centre, there is a chance of disruption should a no-deal occur.
However, this data disruption can be avoided if your data is being hosted in the same country as your business. Our advice? Don't take the chance of your data becoming 'stuck' in the EU amidst the Brexit deadline chaos.
To conclude
To sum it all up, where your data is stored in incredibly important to the success and smooth running of your website. As a UK-based website serving UK-based customers, hosting your data in a UK-based data centre is the most effective strategy to support your site's performance and security.
Host your website with UKFast today!
Your data is only ever hosted in our exclusively UK-based data centres, purpose-built to provide the highest levels of security, availability and performance.