How Does Uptime Affect Your Business?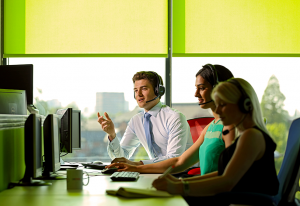 Today, all organisations, no matter their age, size or sector, are reliant on technology. This has resulted in a huge emphasis on the importance of uptime, and consequently an inherent fear of downtime.
But what is uptime and why is it so important?
The definition of uptime
Uptime is simply a measure of how many minutes per year your business is able to remain online, usually represented by a percentage. Typically, many hosting providers advertise their uptime guarantee somewhere in the region of 98% to 99.9%. Sounds impressive, right?
To explain this in real terms, here are some quick mathematical explanations of uptimes:
98% uptime = 1.04 weeks of downtime per year
99% uptime = 3.65 days of downtime per year
99.5% uptime = 1.83 days of downtime per year
99.9% uptime = 8.8 hours of downtime per year
So, while the extra 1% or 0.1% difference to your uptime seems small, when you convert this into minutes, hours and days of downtime, those decimal places make a huge difference. Especially when you consider the consequences suffered by your business.
Why is uptime so important?
In a nutshell, the reason uptime is so important is because you're avoiding the detrimental effects of downtime, such as:
Lost sales
The most immediate sting that most businesses will feel is time lost to generate those all-important sales. The correlation is simple – the more downtime you experience, the more sales you lose.
A real-life example of this is Amazon's one hour of downtime back in July 2018. This particular outage is rumoured to have cost the tech giant an estimated $99bn.
On a smaller scale, according to Gartner, the average cost of downtime across businesses of all sizes and industries is just over £4600 per minute. Per minute!
Direct expenses
Another cost that businesses often forget to consider is the cost of getting your server and site back online. Not every organisation has a managed cloud solution that provides immediate support in the event of downtime, and this often means employing external experts to get you back up and running as quickly as possible.
Reputational damage:
Finally, as if the short-term expenses weren't enough, downtime can have a huge impact on your reputation with customers.
Consumers are increasingly impatient. More than half of us will leave a page if it takes longer than three seconds to load. So, if your site has 100 visitors per day, and you experience one day of downtime, that's 100 new or returning customers that may never come back to your site. In the long run, this can mean thousands of pounds lost in sales each year.
To conclude, uptime has a MASSIVE effect on your business. So, invest in a provider that offers maximum uptime for your server and site!
The perfect FREE tool to track your uptime
zuppit is a website availability and performance monitoring app which, unlike many other monitoring tools, is absolutely 100% free to use.
Available for both Android and iPhone users, zuppit allows you to register and monitor an unlimited number of URLs, with fully customisable push notifications to keep you in the know at all times.
zuppit really lets you keep  up to date with your website. Its easy-to-use dashboard has a number of nifty features including outage history logs, 60-second monitoring, maintenance mode and more. All of these features allow for a full picture of your site's performance, allowing you to track service issues, response times and receive real-time notifications of outages or glitches to your site.
Get fast, free, infinite web monitoring at your fingertips. Download the free zuppit app now from Google Play or The App Store!