How to Get Your Email Security up to Speed
Barracuda Networks recently published its 2019 Email Security Threat report, which revealed that the cost of email breaches is increasing. With a landslide 82% of organisations claiming to have faced an attempted email-based security threat in the past year, it appears no business is safe from the growing number of email threats.
The effects of these cyber-threats include loss of employee productivity, downtime, business disruption, data loss, financial impact, and damage to reputation – to name just a few.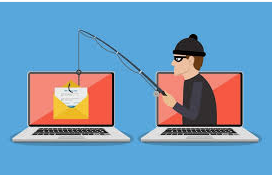 Of particular concern is widespread phishing and spear phishing. More than 40% of the organisations surveyed reported a spear phishing attack in the last 12 months. But the effects go deeper than just receiving a dodgy email.
When asked about the impact of spear phishing attacks, 43% of respondents said machines had been infected with malware, 33% reported stolen credentials, 20% reported monetary loss and 17% said sensitive or confidential data had been stolen.
In short, phishing has some serious consequences for those affected. So, how can you protect your business against phishing and bolster your overall email security?
Raise awareness
With the evolution of more targeted techniques such as deceptive phishing and whaling, phishing attacks have grown in sophistication over recent years.
Read all the expert tips on how to spot a phishing email >
There are several phishing tactics used by cybercriminals today – those which target certain members of your organisation and those which are sent to every person in your business. It's therefore crucial to raise awareness of email threats across your entire organisation. From new starters to the CEO, email security needs to be ingrained in every single person and training is the most effective way to do this.
Phishing as a Service
If you're wondering where to start with your email security training, UKFast's Phishing as a Service is the perfect tool.
In a nutshell, Phishing as a Service allows you to send simulated phishing campaigns to your employees to measure how many fall victim to a phishing email attack. After each campaign, a report is generated to identify who clicked on the email, who clicked on the malicious link, and who filled in their credentials on your fake phishing site.
With several different styles of campaign to choose from, you can tailor the nature of your fake phishing email to suit your organisation. Alternatively, you can work through the different styles periodically to ensure awareness of all different types of phishing attack is being instilled in your team.
Tools like this are particularly useful as they prove that anyone in any team can fall victim to an attack. They also highlight just how effective a great training strategy can be.
Phishing as a Service shines a spotlight on your 'at risk' areas. But also helps you formulate a training strategy to reduce the risk of real hackers infiltrating your business in the future. Use Phishing as a Service to set the benchmark for your team, train employees in basic email security and then implement regular follow-up campaigns to see what's changed. Working off the simple basis that practice makes perfect, your organisation will soon be well on its way to tackling any phishing attack.
Want to know more about how Phishing as a Service can help keep your business safe from email threats?