Why GDPR Compliance? Ask British Airways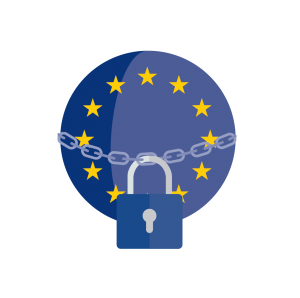 Are you still catching up with your to-do list when it comes to maintaining GDPR compliance? Well, today's news proves exactly why protecting your business data is still of utmost importance.
About that £183 million fine…
Today, the Information Commissioners Office (ICO) revealed its intention to fine popular airline British Airways (BA) 1.5% of its worldwide turnover for 2017. This amounts to a whopping £183 million!
In 2018, the personal data of around half a million people was harvested by cyber-attackers in BA's data breach. The ICO's investigation found that a variety of information was compromised by poor security arrangements at the company. This included logins, payment card and travel booking details as well name and address information.
With so much at stake, it comes as no surprise that BA is now taking steps to defend itself and appeal against the proposed findings and sanctions.
Only time will tell if the appeal will be accepted or not. But if the ICO are successful in fining BA, it sets the tone for any huge corporations thinking about taking shortcuts when it comes to looking after their customers' data. It's also a stark warning for every business that's not quite up to date with their GDPR compliance.
Our advice? Bring your data protection up to scratch, and fast! Here are some free resources to help you avoid the devastating consequences of non-compliance.
Maintaining GDPR Compliance Toolkit
This awesome toolkit gives you everything you need to get started with achieving GDPR compliance. It includes:
Our GDPR Pocket Guide containing guidance based on your specific industry
Your GDPR compliance checklist
A whitepaper on GDPR privacy and consent and GDPR-Optimised Hosting
The six steps to maintaining compliance
GDPR: One Year On Webinar
What should your business have already done when it comes to the GDPR? What measures do you need to ensure are kept up to date? What should you be doing to achieve ongoing GDPR compliance amidst Brexit uncertainty?
Watch the discussion to find out from a panel of experts as they discuss exactly what your business needs to do to ensure you're compliant both now and in the future.
Your Guide to GDPR Employee Training
One of the biggest weaknesses in any organisation's cybersecurity is the 'human firewall'. In fact, more than 64% of data breaches are down to human error.
Your employees are the first layer of defence against any attempts to steal your business' data. Our guide explains why it's so crucial to train your employees in both general and department-specific GDPR awareness and includes top tips for successful training.
Don't let your business suffer the consequences of non-compliance. Ensure you're up to scratch with the regulation and keep your data safe!
GDPR-optimised hosting from UKFast makes staying GDPR compliant easier than ever. Start building your secure hosting solution today, backed by security specialists and 24/7/365 support engineers.