3 Steps for Preparing Your Data for Brexit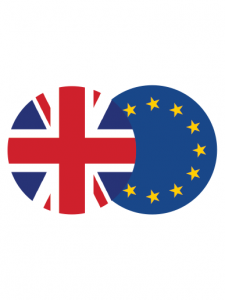 If you're worried about what will happen to your business data after Brexit, then you're not the only one.
With some businesses already hit by the repercussions of Brexit uncertainty, encountering disrupted supply chains and collapsed trade deals, it's crucial to keep any further disruption to a minimum. And that includes the flow of your business data.
Here are three steps for preparing your business when it comes to data.
1.       Prepare for a no-deal Brexit
Although many will be hoping that third time's a charm when it comes to reaching a deal, there is a chance that the UK will leave the EU without a withdrawal agreement. In this case, the UK severs all ties with the EU with immediate effect, with no transition period.
In the event of a no-deal scenario, the UK becomes a 'third country.' This means that all rights and responsibilities imposed upon the UK under the EU will be revoked. Trade and customs, citizens' rights, cybersecurity and several other factors will be affected. So your business must be prepared for potential legal, regulatory, economic, political, and market changes.
More expert tips to help you prepare >
2.       Maintain GDPR compliance
The GDPR came into force just over one year ago and introduced responsibilities for both data controllers and data processors. And while the regulation boosted awareness around data protection and data rights, some businesses are still not compliant.
The UK government has stated it will not move away from the standards set by the GDPR after Brexit. This means that if you're not already compliant, you need to make this your top priority. Not complying with the regulation puts your business at serious risk of fines – up to 4% of your global annual turnover – and untold reputational damage.
Get the essential steps to maintain GDPR compliance amidst Brexit uncertainty >
3.       Ensure your data is NOT held in the EU
As we mentioned before, in the event of a no-deal Brexit the UK will become a third country with respect to the EU. This means that the UK will no longer benefit from being part of the Digital Single Market, which currently facilitates the free flow of data between EU countries.
So, if you currently hold your business data in an EU country, or your hosting provider holds your data in an EU-based data centre, there is a chance of disruption should a no-deal occur.
If your business is in the cloud, get in touch with your hosting provider to double-check exactly where your data is stored. And if you're a company that relies heavily on transferring data to and from the EU, you need to be thinking of ways to minimise disruption should the transfer of data from the EU to the UK be halted in the instance of a no-deal.
More guidance on data sovereignty >
What do I need to do now?
If you found this blog useful, get even more tips in our FREE whitepaper, which provides in-depth guidance on everything you need to know surrounding data protection, cybersecurity and Brexit.
Designed for UK businesses concerned about their data post-Brexit, this whitepaper covers what a no-deal Brexit means for your business, how it will affect the sharing and transfer of data, the impact to cybercrime prevention and, most importantly, the steps your business must take to prepare for all possible outcomes.
Download your FREE Data Protection, Cybersecurity and Brexit whitepaper now and prepare your business for Brexit.