5 GDPR Employee Training Tips You Should Know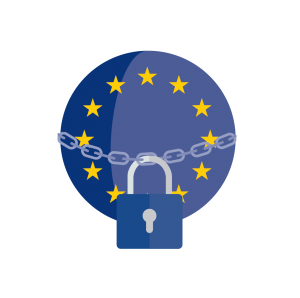 Under the General Data Protection Regulation (GDPR), businesses must ensure ongoing GDPR employee training and awareness to reduce the risk of a data breach. Insecure data and non-compliance leads to hefty fines, reputational damage and financial loss.
But how do you best train your staff on how to securely handle data and what to do in the event of a breach? Our brand new, handy GDPR Employee Training whitepaper answers all this and more. Here are five key tips from the whitepaper to help you on your way.
64% of data breaches are a result of human error
Employee awareness and training is vital and something your business should continually offer. A high percentage of breaches occur as a result of an employee error – largely down to lack of training.
Only 15% of businesses have provided additional cybersecurity training or communications since the GDPR came into force in May 2018. The Cyber Security Breaches Survey 2019, compiled by the Department for Digital, Culture, Media and Sport, revealed that there's a severe lack of organisations putting extra measures in place to ensure GDPR compliance and therefore reduce the risk of a data breach.
Ongoing training should be embedded in company culture
It's a fundamental requirement of the GDPR that training is embedded into the everyday life of every employee. Each member of staff needs an understanding of the regulation, its requirements, and their role in protecting data.
Training is required so that employees always have the GDPR at the forefront of their minds when handling and making decisions regarding customer data.
Data protection by design is a legal requirement
Previously known as 'privacy by design', this has always been part of data protection – but under the GDPR it is now the law.
The ICO states that data protection by design is about considering data and privacy issues upfront in everything your organisation does. It helps your business comply with the GDPR's fundamental principles and requirements, and forms a focus on accountability.
Department-specific training is a must
General training isn't enough to keep your business compliant. It is crucial to introduce and reinforce department-specific training, so each arm of your organisation understands what they need to implement in their role.
Various departments throughout your organisation may require a higher level of training, dependent upon their exposure to sensitive data. Check out our whitepaper to get expert tips on training your marketing team, finance team, human resource department, IT staff and sales team.
Host your data in UK-based data centres
In order to know exactly where your data is stored, it is vital to ensure 100% data sovereignty. UKFast has five wholly owned British data centres, built to the highest standards to offer colocation and managed hosting.
To remain GDPR compliant and have complete autonomy over your data handling, choose a UK-based hosting option today.
Want to discover how your business can implement robust GDPR employee training?