Does Your Business Deserve Better Tech Support?
With the amount of cloud firms saturating the industry right now, it's hard to spot the differences and actually decide which is best for you. While the tech can seem very similar across the different hosting options, there's one thing that sets some providers apart from the rest – outstanding technical support.
But what makes great tech support? What should you be looking out for to ensure you're getting the best support available? Consider using field service and you'll see how it will improve your business' tech support. 
Speedy response times
While pretty much every company will claim to have 24/7 support lines, how long will it actually take for you to get through to the person you need?
At UKFast, we always answer your call within three rings because we know how frustrating it is to be put on hold in a crisis.
Ask your prospective provider what the average wait time is when calling support. If they can't answer your question, chances are it varies hugely. This is fine when it's a small problem, but if you're in deep, you want support you can rely on to be there when you need it.
High availability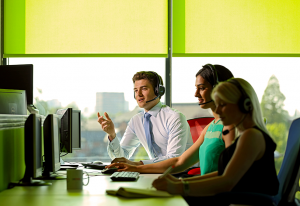 Again, the '24/7 support' claim is great – but does this have limitations? Does the company only mean 24/7 support on weekdays? Are you fully supported even over weekends and bank holidays?
An outstanding support team, like ours at UKFast, is available for your solution 24/7/365. That means our engineers always respond to support tickets within 15 minutes. Whether it's Christmas Day or the middle of the night, you can rest assured we're always available when you need us.
Consistency 
You know that classic situation where you call up support and you're put through to one person who asks you a set of questions, only to be put on hold for 10 minutes and passed to another person who asks you the exact same questions?
Not only does this waste your time but it makes the support process incredibly inefficient for the people trying to help you.
At UKFast, you're put through to a support pod that's dedicated to your solution. So every time you ring, you speak to your own account manager who knows you and your business, and highly qualified engineers who know your solution inside out. No messing around, no being passed from pillar to post – just stress-free support. And that's the way it should be!
Expertise
Do you ever get the feeling the person at the other end of the phone knows as much about the problem as you do? That they're reading from a script? Or, even worse, are an automated calling system?
Look for providers that constantly train their teams and provide expert support.
When you've invested in a cloud solution for your organisation, you want a team that's just as invested in the tech as you are. That's why UKFast engineers are always at the cutting edge. As well as incredible Windows engineers, we have the most qualified Linux team in the UK. Every engineer is Linux Essentials and CompTIA certified, and senior and enterprise engineers certified with the full suite of LPI qualifications.
Go the extra mile
We know that not every provider goes the extra mile for their clients. But we think it's incredibly important to show how much we value the organisations that choose to work with us.
If your provider isn't feeling like an extension of your own business, if they're not interested in helping you develop and grow, you may want to consider finding one that is.
From our personal experience, a true partnership with a hosting provider is something every business deserves to have. But that's just our opinion. Do you think your business could be getting better support?