Guest Blog: Why the GDPR is Still a Priority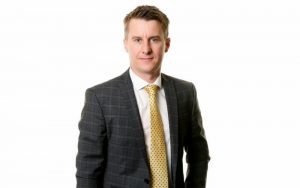 Tomorrow marks the one year anniversary of the GDPR coming into force in the UK. The last 12 months have seen data breaches hitting global headlines, an extended Brexit deadline, and the way UK businesses handle data change forever.
Today we have Mark Blackhurst, Co-Founder of DigitalNext, share his thoughts on why  the GDPR should still be a top priority for your business. Plus, he gives us some top tips on remaining GDPR compliant. 
What does DigitalNext do?
At DigitalNext we've helped many companies over many years get their online presence ship shape and ready to win the battle for new business through Google and social media marketing.
Brexit and the GDPR have been huge topics for many reasons. They have added a new dimension to running your business online and along the way we've sought to guide our clients and associates in the right way as far as possible.
Let's have a look at some tips for your business.
Don't get complacent
Just because a problem hasn't happened to you yet, doesn't mean it won't. It's always a good time to take a status check. Realise that it's a necessity, not a choice, to be aware of the new regulatory landscape.
Don't be afraid to get authoritative or genuine legal help if required. It's not discreditable to take advice – especially on web related issues. Choose your sources of information carefully to learn more about the GDPR. Reliable sources are the ICO website, the EU's GDPR portal and the Microsoft Trust Centre guide to the GDPR.
Easy measures you can take
Treat getting up to speed with the GDPR as a team effort. The more staff are educated in the right way, the better it will be for your business.  Improve your communications internally and externally, which can be implemented using digital means to connect staff together.
Regularly audit your status as a business to take a helicopter view of other issues. Is your website secure? You would not believe how many web managers have not taken measures to protect their website. Make sure your website and content are on point. Look at your terms and conditions, privacy policy and general content – is it up to speed?
Get clued up on what HTTP and SSL certificates are, and other frequently used terms.  Speak to a strong digital partner who can take the lead with you.
Be prepared
It's a good time to say "yes, we are GDPR ready" or even ready for Brexit, whichever way it goes (prepare plans for either eventuality). This is a major faith and confidence builder for your current and future clients and so it should be talked about with confidence.
Keep constantly evolving and improving your business each day try to make progress – even if it's 1%, this adds up over time.
Discover more about the impact of the GDPR over the last year.