World-Class Ethical Hacker Joins Unlocked 2019
Hot off the press: Unlocked 2019 has just announced two keynote speakers!
The mysteriously named ethical hacker and social engineer 'FC' will be headlining the event. As well as a former director of the National Cyber Security Centre (NCSC), John Noble. Exciting, right?!
Let's find out a bit more about these two cybersecurity experts.
FC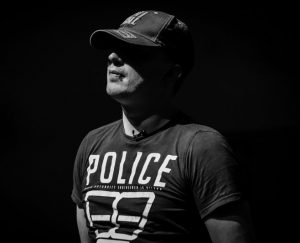 FC is a well-known ethical hacker and social engineer. He started at a young age when computers were growing in popularity and the hacker scene was in its infancy.
Working in the infosec field for over 20 years, FC excels at circumventing access controls. He is motivated by a drive to make individuals, organisations and countries more secure. Enabling them to defend themselves from malicious attacks more effectively.
As an ethical social engineer, FC 'breaks into' hundreds of banks, offices and government facilities in the UK and Europe. His work, demonstrating weaknesses in physical, personnel and digital controls, assists organisations to improve their security.
FC is currently Head of Cyber Research for Raytheon UK. He is also the co-founder and co-CEO of the cybersecurity consultancy Cygenta, where he specialises in physical security assessments and penetration testing.
His client list involves every major high-street bank in the UK, FTSE100 companies and multiple government agencies and security forces.
John Noble
At the end of February 2018 John Noble retired from his role as a director at the National Cyber Security Centre (NCSC). The NCSC was launched in October 2016. It was designed to protect the UK's critical services from cyber-attack, manage cyber-incidents and improve the underlying security of the UK internet.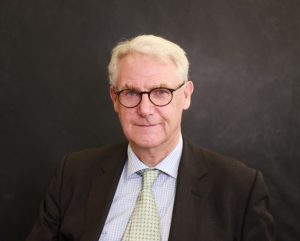 Noble is now a senior advisor and a non-executive director at NHS Digital where he chairs the Information Assurance and Cyber Security Committee.
An experienced senior leader, John has a strong track record for operational delivery and strategic business change. During his 40 years of government service he's built collaborative, diverse and high-performing teams.
From 2012 to 2016, Noble was posted to the British Embassy in Washington. Here, he led on engagement across a range of issues including cyber and joint-technology development.
Noble was selected to join the NCSC's Board in July 2016. In his role as the Director of Incident Management, he has established and led the response to nearly 800 significant cyber incidents. This work has given him unrivalled experience in dealing with and understanding the causes of cyber incidents.
What else is on offer at Unlocked?
As well as John Noble and FC, Unlocked 2019 brings you insightful panel discussions, hands-on workshops and a chance to put your questions directly to industry-leading specialists.
Check out the topics we're covering at Unlocked! And get your free ticket now for the biggest cybersecurity event of the year!
Attend Unlocked 2019 on 17th July in Manchester and 24th July in London!