Get Your Free Ticket for UNLOCKED 2019 Now!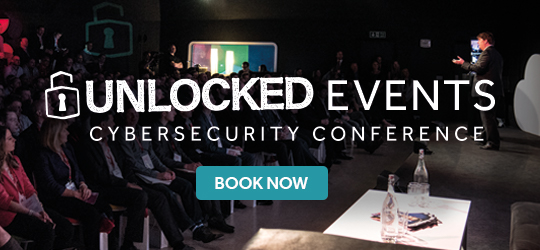 After its huge success in 2018, the UK's most influential cybersecurity roadshow – Unlocked – is returning this summer to Manchester and London!
Did you know that four in ten of all UK businesses suffered a security breach in 2018? Or that a single attack is costing the average small business approximately £25,700 every year? It's more important than ever to learn how to bolster your cybersecurity. So we're making it as easy as possible to get the information you need from real experts in security.
Join UKFast and hundreds of businesses from around the UK on 17th July at UKFast Campus in Manchester and 24th July at The Shard in London for Unlocked 2019.
What is Unlocked?
This incredible free event is a morning jam-packed full of cybersecurity education specifically tailored to businesses.
Listen to talks and panel discussions from the UK's leading cybersecurity specialists. Take part in one-to-one security advice clinics. Put your knowledge to the test in our compliance scenario workshop. Plus, receive a cybersecurity infrastructure checklist to ensure you're covering all the essential steps to protect your organisation!
Explore all the topics covered at Unlocked >
Who is speaking at Unlocked?
Stay tuned in the next few weeks to find out which industry-leading experts will be headlining Unlocked 2019.
How do I reserve my free place?
Save your seat for our Manchester and London events now at www.unlocked.events/
Unlocked was a sell-out show last year so be sure to reserve your place as soon as possible! Don't miss this brilliant opportunity to hear from and put your questions directly to our cybersecurity gurus.
See you there!
Reserve your free place for the UK's biggest cybersecurity event of 2019.