May the Fourth Be With You on Star Wars Day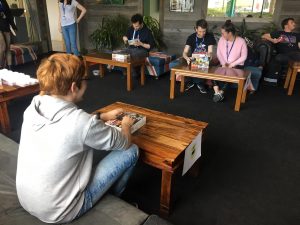 We love celebrating national days here at UKFast – and what better day to celebrate (albeit a day early) than Star Wars Day! May (the) 4th (be with you) is renowned with Star Wars fans around the world. Yesterday, California even voted to declare the date officially Star Wars Day. And what a way to truly honour a franchise which has shaped not only generations of film lovers, but also an entire spectrum of popular culture.
So, how did Star Wars Day come about and how is UKFast celebrating?
How did it all begin?
That all too familiar phrase associated with Star Wars quickly became a pun shared amongst fans of the epic movie franchise. The earliest known record of the use of 'May the 4th' in popular culture is in 1979. When Margaret Thatcher won her first election, the London Evening News quoted Star Wars in its coverage: 'May the Fourth Be With You, Maggie. Congratulations.'
The internet later allowed Star Wars fans to connect around the world, and May 4th became a fan tradition every year. Lucasfilm has fully embraced the idea, spreading the message on social media. Official partners offer giveaways, sales and exclusives, even hosting parties to honour the beloved day.
The best ways to celebrate this year
The most epic thing you can do to celebrate May 4th in the best way possible is to rewatch the entire Star Wars saga. It's easy to get lost in the events and merchandise surrounding the day, and forget about the best bit: the movies.
And you're going to need something to snack on while you're watching the movies, right? Why not try your hand at some Star Wars recipes, like Death Star waffles (from a galaxy far, far away).
Star Wars Day wouldn't be Star Wars Day without getting your hands on new collectables. This year sees the release of LEGO's new Ultimate Collector Series Y-WING.
There's a good chance your local library or museum is celebrating the day, so why not get out into the community and check out what celebrations are on offer. And, of course, don't miss out on the best May 4th sales hitting the high street.
How is UKFast marking the occasion?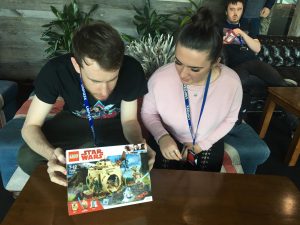 Today at UKFast, we're celebrating a day early and holding our very own LEGO Star Wars building competition. A representative from each UKFast House will battle it out, with the quickest builder collecting house points for their team and a very special prize. We'll also have a few special guests dishing out treats throughout the day.
However you're celebrating Star Wars day this year, let's also take a moment to honour Chewbacca actor Peter Mayhew, who died today but whose legacy will live on in Star Wars films to come.
Keep up to date with the latest UKFast news, events and celebrations.