Five Free Resources to Skyrocket Your Business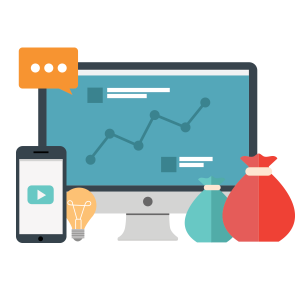 We're all for free educational resources here at UKFast!
With our huge range of blogs, whitepapers and webinars, we're trying our hardest to make navigating the world of technology as easy as possible for you.
Check out these five fantastic free resources to help you grow your business today.
1.       Supercharge your eCommerce business
Hot off the press, this brand new Toolkit is the perfect way to kickstart your eCommerce strategy to maximise your online conversions. Inside the Toolkit you will find our 'How to transform your eCommerce business' and 'Harnessing SEO and Speed' whitepapers, three webinars jam-packed with expert advice and an extra-special guest blog from Ian Hammersley – author of The Ultimate Guide to eCommerce Growth.
2.       How to Build an Effective Cloud Strategy
This whitepaper is ideal if you're considering a move to the cloud or just need to finesse your cloud strategy. Our whitepaper, created in partnership with Intel, helps you build an effective cloud strategy with best practice guidelines and key considerations. It even includes the top 26 questions to ask when planning your cloud strategy!
3.       Disaster Recovery and Backups Explained
With so many cyber-attacks and data breaches reported, it's essential that your organisation has a contingency plan in place. Your disaster recovery and backup strategies are what turns an attack from disastrous to manageable. This guide explains what a disaster recovery plan is, why you should back up your data and how each of these crucial measures work.
4.       What's new for SME support?
Is your business receiving the right support? Learn from our expert panel, including guest speakers from the Business Growth Hub and Tech Nation, as they explain what support is available to  help you find your next customers, grow your online presence and supercharge your startup.
5.       Your Guide to the HSCN
If you're a public sector organisation in, or working with, the health and social care sector, this guide will provide you with everything you need to get started with the new HSCN (Health and Social Care Network).
What is the HSCN? Why should you invest in the HSCN? And how do you connect to it? It's all inside Your Guide to the HSCN.