Cloud Insight: What is Managed Hosting?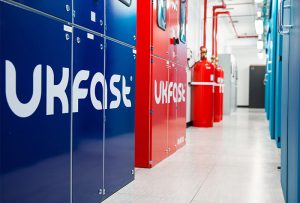 Managed hosting is a phrase we all see and hear a lot these days. But what is it? And how can your organisation make the most of it in 2019?
In today's blog, we're answering these burning questions and explaining why we're so passionate about managed hosting here at UKFast.
Let's get to it.
What is unmanaged hosting?
First of all, let's look at simple cloud hosting before we get into the 'managed' side of things. If your organisation is heavily reliant on the ability to remain online, all the time, cloud hosting in any guise is a no-brainer.
When you purchase a hosting solution, you're leasing a server and all associated hardware from your hosting provider. Depending on who you decide to host with, unmanaged solutions often provide you with a server and a simple operating system installed. This means the management of the server is yours to keep up with, as well as any installation of software. Even base software such as Apache or PHP will have to be installed by you.
What is managed hosting?
It's not difficult to see why managed hosting is an incredibly popular route for most organisations today.
This option means your provider takes care of the management of your server and hardware. Your provider may also offer additional services with your hosting package. These can include automatic software updates, malware scanning and removal, performance monitoring, a support service and more.
For example, with managed hosting from UKFast, there are several services included as standard:
Industry leading service level agreements and a 100% network uptime guarantee
Optimised network infrastructure
24/7/365 award-winning support
A dedicated support pod for each client, consisting of your account manager and a team of highly qualified engineers available within three rings every time you call
One-hour hardware replacement guarantee
Shared Cisco ASA firewall as standard, plus dedicated firewall upgrade options
Total control through your MyUKFast control panel, from configuring firewall rules and APIs to managing billing and support tickets
What are the advantages of managed hosting?
There are many reasons why managed hosting is a great idea for your organisation. But we'll just point out a few.
With teams of cloud and security experts available at your fingertips, you know that your solution is in the best hands. You can draw on a wealth of expertise to optimise the security of your infrastructure and the performance and speed of your website. In other words, you're not just getting a service, but an extension of your business.
You also have peace of mind that if anything happens to your physical premises, there'll be no damage to your server or risk of  your entire organisation going offline. And, if you host with UKFast, you can ensure that if your business ever does experience downtime it will be back online as quickly as possible, even on Christmas day or in the middle of the night.
What's more, you don't have to pay a fortune outright for purchasing and licencing hardware, software, security or any other type of product. With managed hosting, everything is paid for in monthly instalments which is great for business budgets.
So, if you want your business to keep up with the speed, performance and security of other online organisations, managed hosting is just the ticket.
Speak to one of the UKFast team today and discover how managed hosting can help your business develop.
Find out more about managed hosting from UKFast.