How to Build an Effective User Journey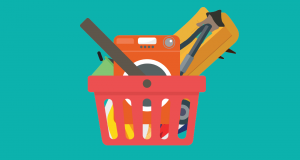 The user journey on your site is what determines whether or not your customers are going to buy your products.
Can you really afford to lose customers before they reach the all-important 'confirm purchase' button?
If your user journey could do with a revamp and your conversions need a boost, check out these six steps to creating an effective purchasing journey for your website.
1.       The big picture
From the very first interaction with your brand through an advert or social media post, right the way through to the 'thank you for your purchase' emails, your user wants to feel like they mean something. You've got to think about every single step of the journey and make each aspect the best it can be.
So, instead of thinking of each step as an isolated event, think of every touchpoint as a gateway to the next. With each step making the user want to continue to the end.
2.       Get customer feedback
Each user is a crucial tool for you to find out what works and what doesn't. Plus, when you get great feedback, new users will be assured that they've come to the right site.
The easiest way to do this is through reviews. Or, more specifically, your middle band reviews that leave useful feedback. In the reviews which score you two, three and four out of five, customers often comment on what specifically went wrong. This is the perfect opportunity to get to know your users' likes and dislikes, and start to build a list of things to work on.
3.       Map it out
You've got an idea of what's going wrong, now is the time to make a plan. Ask yourself what goals you're planning to achieve from creating this map. Conduct research through surveys to find out why customers came to each of your touchpoints, and if they left, then why? List every touchpoint and what actions need to be taken to improve each one.
Working in this logical way allows you to visualise each step and which touchpoints are particularly at risk. It's also great for knowing if you need to take certain steps out to make the journey quicker and simpler, or add steps in if your journey is too simple.
Note that user journeys often follow a dynamic rather than linear route, so consider this when drawing up your map. You can find more tips for mapping out your user journey here.
4.       Align each step with a goal
Why is each touch point there? Is one of your steps totally unnecessary? Could it be incorporated into another?
Think of each touchpoint as a new opportunity to achieve a small goal, which all add up to achieve the end goal of a conversion. If a step is not achieving anything, then you're simply adding another obstacle between your user and purchase.
5.       Try it yourself
How are you going to know the frustrations of your customers if you have no idea what their journey even is? Once you've made your plan, taken action and got your site up to speed, you need to try it yourself to iron out any obvious problems.
Creating and maintaining a great customer journey through constant analysis and feedback is essential. Trying it yourself but also keeping on top of requesting reviews from your users themselves allows you to continuously improve and boost those conversions!
6.       Share your strategy
Finally, get everyone on board with making the user feel as valued as possible, at each and every touchpoint.
If you're a two-person company, chances are you've worked on this together and both know what steps need to be taken. If you're a bigger organisation with several departments, it's essential that the whole company understands your plan.
Ensure every social post, email, phone call, all website content etc. is customer focussed. Create a community which makes your user feel included, from the very start right to the end of their journey with your brand.
Want to boost your conversions? Download our FREE 'Increasing Conversions' Toolkit now, bursting with free whitepapers, blogs and webinars.