Your Top Three UKFast Webinars: March 2019
This month, we've welcomed specialists from a vast array of organisations to the UKFast webinar set for some very interesting and topical discussions.
As always, if you miss a live webinar there's no need to fret! Every episode is available on demand on our UKFast webinar page, so you can watch as many as you want, whenever you want.
So, what were the hot favourites when it came to UKFast webinars this month? Here are the top three episodes and series, as decided by our viewers.
Your cybersecurity guide to 2019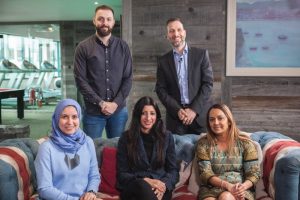 This year, we're on a mission to get as much cybersecurity advice as possible into the mainstream so you can protect your organisation against the rising number of cyber-threats.
Over the first three episodes in this four part series, we've discussed the impacts of being hit by a cyber-attack, the technology that you can implement to prevent them and how to allocate budget and resources for your cybersecurity strategy.
Join our incredible panels of cybersecurity experts, including TalkTalk's Noha Amin, Secarma's Holly Williams, UKFast's Stephen Crow and The Defence Work's Edward Whittingham, for your ultimate guide to securing your business in 2019.
Get your cybersecurity guide >
Can technology save the high street?
How is technology providing the high street with a means of survival in an online world? Omni-channel is bridging the gap between online and in-store retail, creating a totally experiential in-store experience and giving shop owners fresh revenue streams to take advantage of. But, how?
Join omni-channel experts Neil Donald; MD of Hotwire Consulting, Lauren Percival: Head of Marketing at EGO Shoes and Peter Denby; Data and Technology Leader and Kx Software to find out how businesses are harnessing the power of omni-channel.
The Brexit Dilemma Series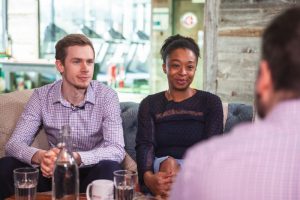 Let's face it, were all getting a bit sick of hearing about Brexit. However, if the UK leaves the EU without a deal, the last thing you want to do is find out that you can't access your own business data.
In episode one of our Brexit Dilemma series, we discussed the overall impact of Brexit on GDPR and data sharing. And in the latest episode, we dived deep into the issues surrounding UK-EU data sharing and why hosting your data in overseas data centres isn't always good idea.
Join Meera Patel; corporate lawyer and business strategist, Gareth Gadd; Chief Business Development Officer at Compliance Compendium, Andrea Ward; Director of Squire Patton Boggs and Mark Blackhurst; Co-Founder of Digital Next to find out how to minimise Brexit data disruption.
Get the expert views on Brexit >
To watch a UKFast webinar now or to register for an upcoming episode, head over to our webinar page now.